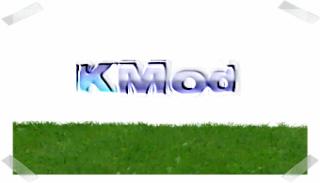 Views: 1,173
0.7
WebSlug
This mod makes various changes to the magic/enchantment system in the Oblivion game. It requires the Shivering Isles exspansion and the 1.2 patch to be installed.

It mainly increases the soul gem capacity, allowing you to enchant more powerful items, and adds nearly all available spells in the spellmaking/enchantment menus. It also increases the summoning capacity of the player to 20 and raises the Training Limit to 500.

The Mod is slightly unbalanced toward the player, and I intend to correct a few changes as time goes on. I would like to release future versions which would be more compatible with OOO, MMM. However this depends on feedback.

Compared to the previous version this release modifies a smaller number of settings in an attempt to minimize conflicts.

I'd recommend using this mod with the following others.

Tims Spells
Spellmaking Limits x10


Install/Problems
Place the KMod_002.esp into the "C:Program FilesBethesda SoftworksOblivionData" folder, or wherever you installed Oblivion.

Load the Oblivion Launcher, and select data files, you should be presented with a menu allowing you to enable the mod. Just tick the checkbox and click OK to begin.

Please make sure the mod is loaded after any mods which also affect spells or enchanting. All though if you use mods called "Spell Strip" or "Magic effect dim", then load these after KMod to make sure they still function.

I've been using the mod for around a year now, the mod should be near the end in the mod order. Use OBMM to correctly set the Mod Order in Oblivion. I cannot forsee how the Mod will perform with several other mods that affect Magic Settings.

Requirements
* Shivering Isles

Changes
Grand Soul Gem increased to 240

Greater Soul Gem increased to 120

Common Soul Gem increased to 60

Lesser Soul Gem increased to 40

Petty Soul Gem increased to 25

Training Allowance increased to 500

AI Maximum Summoned count increased to 5

Maximum Player Summoned Creature count increased to 20

Friendly Hits increased to 5

All Magic effects for Shivering Isles added to Spellmaking and Enchantment Menus

Golden Saint, Dark Seducer and Flesh Atronoch cost increased

Credits
Thanks to Hoola for producing the optimal thresholds for the soul gem capacities.

Bugs
Not all spells appear in the spell making and enchantment menus, most do appear, while some appear but can only be used once.