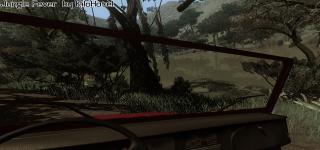 Views: 1,027
1.0
KiloHotel
Author: KiloHotel

Readme File:
[Jungle Fever]
Farcry 2 Map
2-18 players
All game modes

Description: This is a nice jungle map. It has 1 main base for each team, a nice lake in the center of the map, and lots of nice fine details. It should be compatible with every game mode. To install this map, put it in [My Documents\MyGames\Farcry 2\user maps] If the "user maps" directory is not there, make one yourself, formatted exactly the same as it is here.

Permissions: You may modify this map, aslong as you give me full credit for the
original map. This map may be used in any mods aswell, once again aslong as I am
given credit.


Enjoy!!