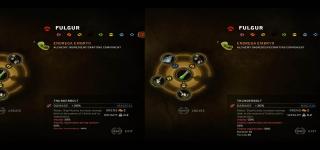 Views: 6,826
1.0
Twitcher
Note:
===============

This hasn't been extensively tested yet. Seems to work. But at worst the text might get cut off at the bottom and not scroll because it thinks it has more space. I don't think that will happen, but tooltips could be placed lower somewhere in the game I haven't seen yet. If so, I can always fix that later if it's brought to my attention.


What it Does:
===============

Makes tooltips 80% taller, scroll 3x faster, and start scrolling almost immediately.


How to Install:
===============

Copy the folder "CookedPC" into your "The Witcher 2" base game folder.

It won't overwrite any original file, since the original is in the pack0.dzip

archive.


How to Uninstall:
===============

Delete the file "The Witcher 2/CookedPC/globals/gui/ctooltip.swf"