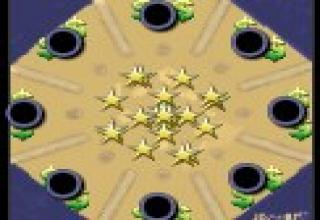 Views: 2,519
1.0
aPoCalYPse
This map is for the Command & Conquer Generals Zero hour Expansion only.

This map was specially made for 8 player free for all, but is also very fun with 2v2v2v2. The octagon shape provides excellent structure for this.

I have added lots of oil to entice people to come out of their basee and engage in battle. Numerous artillery platforms makes sure nobody sits comfortably on thier oil, forcing them to attack platforms, or lose their oil. Most players really enjoy the unique layout of this map.