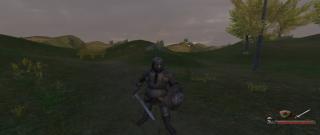 Views: 1,845
1.01
beezarandy
This is the second layer of my chocolate box mod


Changes
Some re-colouring and re-texturing done by my good self.

Total item count 24 All compatible with my other variety mod and thick1988's item variety pack.

9 new variants on the steel shield courtesy of Maw's textures and some fiddling with "paint.net". Loads of nice colourful greathelms courtesy of Dejawolf and "paint.net"

This mod is in the same format as my previous items mod, as a small note, the folder titled Dejawolf helms late is helms from a slightly later time period than Warband is set, so include in your game or not as you wish. Also, the textures for these two helms are included in the first Dejawolf helms textures, so, if you include them you only need the BRF file and the item lines and the module.ini line.


UPDATED!!!
Sorry folks, some of the shield textures where far too bright. I think i have now fixed the issue and updated the download, if you downloaded the original version 1.00 then all you will need to change are your maw shields/texture files from this new update.


Credits
Credits this time go to Dejawolf and Maw from the taleworlds forums for meshes and textures.