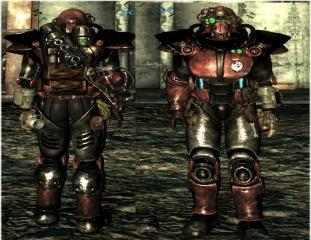 Views: 1,607
1.0
Daejones
By popular demand, this mod creates some standalone versions of the armors of my brotherhood, outcast, star paladin and t51-c replacers.

The armors themselves are basically the same stats as the t51-b... with some tweeks here and there.

They armors can be found in the smithy in the citidel, in a gun cabenet with a suit of enclave armor standing next to it.

--issues etc--

As this is not a replacer, it shouldnt clash with any mods unless they edit that part of the citidel. This mod can be used even if you are using my replacer mods.

All the files required are here, although if you have the lastest version of all the replacers, you only really need the esp file.