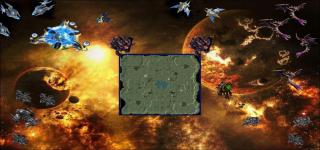 Views: 642
1.0
bugy Starcraft 2 - Mr.Jinks
Super Tournament Arena - Lunar Installation

Your base is easily defended but nearby resources are harder to protect.
Xel Naga towers overlook the sideways battlefield.
The high ground in the middle of the map, are rich with minerals, and may seem defend-able but there is many ways for attack.
Important: Watch where you build your structures, its very important ...there is not much space outside your base.
This map is my vision of deep space planet installation.

Thanks for downloading!

Install to your starcraft 2 map section. Enjoy.

Any questions or comments will be greatly appreciated.