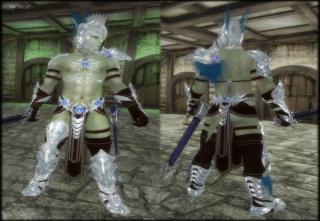 Views: 3,524
1.0
AlienSlof & Jojjo
Meshes converted to fit Robert's male v5 muscular. Alternate chainmail body versions available - just overwrite with those meshes.
One of the bandits made male to show the armour on male body.
Ring added to chest.

Requires Jojjo's mod for other files - this just adds the male and enables them in the esp.

Big thanks to Jojjo for letting me do this.