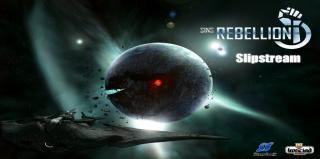 Views: 528
0.02b
loder
Slipstream
Version: 0.02b
Requires: Sins of a Solar Empire Rebellion
Updated: January 31 2013

The primary purpose of the mod is to keep the FPS as high as possible without sacrificing graphical quality. Some of the general textures have been compressed. Many other assets related to dialogue and research were also compressed. It is not known at this stage if the mod will have a big impact on FPS. Since the current release is in beta I will have to rely on feedback to ascertain how much of an impact it has.



Installation
Find the Mod folder for your relevant game and paste the Slipsteam folder in there.

C:/Documents and Settings/USERNAME/My Documents/My Games/Ironclad Games/Sins of a Solar Empire Rebellion/Mods-Rebellion v#.##

Alternatively there is an auto installer with Rebellion 1.1 set as the default installation folder. You can download it here.

Goto the Mods page in options when you launch the game and enable the mod.



Conflicts
Slipstream will conflict with any other visual mods which intefere with ship or interface icons. New Research Icons will not conflict however.



Contact
You can contact me on the modsreloaded.com website, my username is loder

Source: http://modsreloaded.com/slipstream