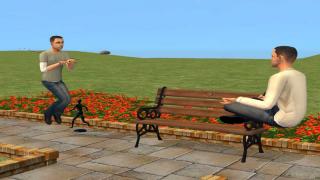 Views: 997
1.0
treeag
It's similar to Shaklin's walk style changer, but since it's no longer updated I decided to make my own, with more locomotion types:
Mood :
-Sexy
-Happy
-Depressed
-Angry
-Skip
-Sneak
Body Type :
-Young adult
-Pregnant
-Ghost
Occult :
-Zombie
-Werewolf
-Bigfoot
Misc :
-Bunny Hop
-Reaper
-Levitate
-Swim
-Ice skate
-Ice skate glide
-Roller skate
-Roller skate glide


You DO need corresponding EPs for some of the locomotion types.

All options are available for teens through elders, and some of them also available for children. Ghost locomotion also available for dogs and cats ("boolprop controlpets on" required). Details in the readme file.