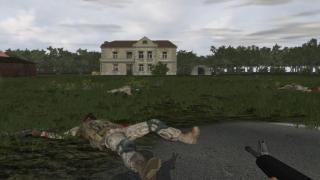 Views: 312
0.7
WebSlug
Armed Assault 1 - Operation Pendulum v0.7
Players:
1-8
Type: Single player / Cooperative
Ordinance: All US Weapons and Desert Weapons
Difficulty: Hard
Addons/Expansions Required: Desert Weapons, Ace Island Pack

An extremely difficult mission for 1 to 8 players to rescue a downed pilot who crash landed in enemy territory. The town is full of enemy solidiers and several groups of reinforcements are available to help you engage them. Its a great cooperative map to enjoy with friends, respawning is on and there are plenty of weapons and first aid tents. The enemy are randomly placed to add a bit of variation to the mission.



Installation:
Single Player
Extract the pbo file(s) to /ArmA/Missions (installation) folder.


Multiplayer
Extract the pbo file(s) to /ArmA/MPMissions (installation) folder.