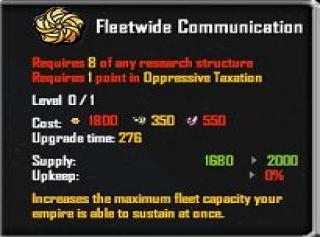 Views: 1,092
1.0
Unknown
This mod for the Sins of a Solar Empire game removes the fleet tax.

How to install the mod?
To install copy the No Fleet Tax folder from the archive into your mod folder.

The name of the Mod folder will vary depending on the version of the game you are using.

C:/Documents and Settings/me/Local Settings/Application Data/Ironclad Games/Sins of a Solar Empire/Mods-Diplomacy v1.32


Conflicts
I imagine the mod will conflict with most mods that overhaul the game.