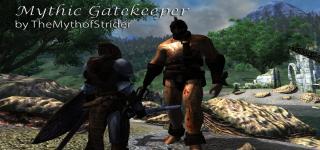 Views: 1,020
1.0
themythofstrider
He's a brute ... he's a beast ... he's mistreated

Felt the itch to texture again so I figured I'd try the gatekeeper. I gave him a face only a mother could love and plenty of scars. Obviously the pictures don't really do the thing justice so you better try it out in game. ;)

Also I recommend this mod ....

http://www.tesnexus.com/downloads/file.php?id=19016

it's more fun when you can summon him.

*obviously you must have archive invalidation enabled for this to show up in game.

There is no esp, just extract the data folder to your oblivion directory.