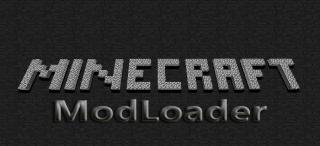 Views: 28,270
1.6.1
Risugami
A mod, kind of like a mod manager, that stops conflicts with mods that alter rendering, recipes, add entities, gui, smeltables or fuel. If you're a modder, feel free to decompile this and learn how to make mods work with it. Inherit BaseMod and override any functions as necessary. The mod's main class file should be prefixed with 'mod_'. Support for 303's modifications is included. In addition, texture packs are supported for override images and chunk population hook was added.

Mods often have proved themselves to be entertaining and important, sometimes, a huge amount of unique entertainment. When mods are developed; the majority of these mods are designed around a simple idea to basically improve gameplay in your world, when playing minecraft. Not only this; but they often import new, items, blocks, foods and more to your game. They often change almost every aspect of the game. However for all of these mods to work, originally a separate mod was required for these mods to work. However, even today, most of the mods that exist today still have that same requirement. Although, often one mod is required for another, and in turn that mod allows another to work. Often more complicated mods use a system similar to that, and in in the end the installation becomes far more complicated than it needs to be.

The Modloader Mod for Minecraft 1.6.1, Is a mod designed to make other peoples mods work. This unique mod is the key to a successful installation to most of the created mods out there. By using the simple installation process of this mod, it works to allow other mods to work to the best of their ability. Without the modloader mod, when you try to install another mod, the result will often be that your game will crash, or simply not start up at all. This would become a big problem for mod developers as well as users. Without modloader, it would be up to another developer to come up with another solution to fix this problem.
ModLoader for Minecraft 1.6.1 Main Features

Apart from allowing other mods to be installed correctly, as well as being a very unique piece of coding; this mod does not change many aspects of the originality of minecraft. Just like a texturepack; it often turns out that a foreign program or a mod is needed for patching. This is similar for mods, without modloader, other mods would either not work, or cease to exist. This is where the idea of Minecraft Forge comes in. This is a different mod which changes many features inside minecraft as well as outside. It works similar to minecraft however also works an installer of mods rather as a sidekick. It may also work to change mod features. Often it seems that mods have often replaced modloader with minecraft forge. However, they also seem to have forgotten that modloader is required to install the latest versions of minecraft forge. In turn, even mods that have been designed to basically do the same job as modloader, still require modloader in the end. If the installation of the mod has been done so correctly, and modloader have been installed; any mod that you attempt to install that requires the modloader, mod, Will undoubtedly work. If a mod requires modloader, it will often be mentioned somewhere near the installation instructions.



Usage
The usage of this mod is very simple; all it takes is for the mod to be installed correctly on a fresh minecraft. This should be very straight forward to understand and all it really takes is common sense. Before you decide to install a mod, make sure modloader is installed anyway. However, if you see minecraft forge in the requirements section, you may find that minecraft forge has to be installed on a clean minecraft also. Make sure you know what you're installing, and how before you begin. Modloader does not need to be installed each time you want a mod. Simply install it first, and the wonderful effect of modloader will take action every time you install a mod, it's that simple.



How to Install ModLoader 1.6.1
Modloader is another one of those Mod that Minecraft players cannot go without! It allows for many mods to function.



Installation Windows
1) Open up %appdata%, if you don't know how to do this, start>run, then type in %appdata%
2) Browse to .minecraft/bin
3) Open up minecraft.jar with WinRAR or 7zip.
4) Drag and drop the necessary files into the jar.
5) Delete the META-INF folder in the jar.



Installation Mac
1. Press Control+Spacebar to open spotlight and type in "Terminal"
- Open Terminal.app
- Type in following commands line-by-line (after each line press enter)
- cd ~
- mkdir mctmp
- cd mctmp
- jar xf ~/Library/Application Support/minecraft/bin/minecraft.jar
2. Back to Finder, Do Not close your Terminal and you will find mctmp folder located in your root directory
3. Drag all the files into mctmp folder
4. Back to Terminal app and type in again the following commands
- rm META-INF/MOJANG_C.*
- jar uf ~/Library/Application Support/minecraft/bin/minecraft.jar ./
- cd ..
- rm -rf mctmp



Errors - Minecraft wont load
If you have recently updated and are encountering issues try deleting the Modloader.txt file.
Also the mods folder in .minecraft might need to be removed too.



Description
Risugami's ModLoader for Minecraft is a mod manager that handles any inconsistencies between mods that would allow for glitches or problems. It also allows you to have easy access and control to mods you have installed. For instance, you can quickly turn off or on one mod or several at a time, which is a pretty cool feature. If you are like most Minecraft players who are dabbling in the latest that modding has to offer PC games, then you will appreciate (or need, in some cases) Risugami's ModLoader for Minecraft. In fact, most of the popular mods for Minecraft will not work without the use of ModLoader.

In case you're not familiar with mods, these cool addons allow you to change particular features about your game, or in this case, the way Minecraft works! As an example, you may find a mod that changes how a recipe works, or another mod that changes the sounds in Minecraft. There are a lot of interesting mods to play with, but unfortunately these mods can create incompatibility issues when used together, which would prevent full use of the mods in the game or cause glitches. This is why Risugami's ModLoader for Minecraft is so cool; it helps all these mods work together without any problems for the game or the user.

There are quite a few popular mods out there that require you to have ModLoader installed for them to work. One mod in particular, More Bows Mod, allows you to use several different bows in the game that have different benefits over each other. And many new mods are created each week that require ModLoader to be installed.

If you haven't tried out any Minecraft mods, give them a try! They add variety and fun while increasing Minecraft's playability . Make sure to download Risugami's ModLoader for Minecraft beforehand to make your modding experience easier and more enjoyable.