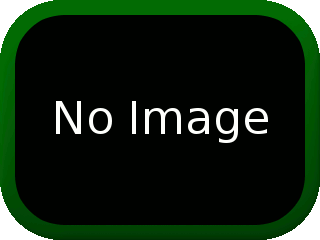 Views: 3,465
1.0
Houou
************************************
JEDI KNIGHT:JEDIACADEMY MODIFICATION
************************************

Title : KATANA Pack
Author : HOUOU
Website : -----
E-mail : bakuya_ryuho@yahoo.co.jp
Submitted date : 2006/6/4

File Name : KATANA Pack.pk3

File Size : 828KB (About)

DESCRIPTION :
These weapons are the model pack of KATANA of the Japanese sword.
These were made fundamentally referring to the actual imitation.
Aside from the actual sword models, the weapon of "Final Fantasy 9" is
contained in these models.

Texture is a little simple because it is not a photograph.
(It is a part although the photograph was used correctly.)

This can be used in both of Single-Player and Multi-Player. And it can use also
for JA+ MOD.

I thought that at first all models were intended to be divided into the
separate file.
But, it was collected after all because capacity grew big.

-Sound and saber effect-
I added the sound which was suitable for these weapons.
And, new effects are added, too.

-In case of single saber-
A kick can be used with a Single-Player instead of saber throw.
It is not a kick but saber throw in case of a Multi-Player.

=======The explanation of the weapon=======
Five models are in this file.

MASAMUNE
Probably, it is the most famous sword in the Japanese sword.
It is being used for many games.

FF9_MASAMUNE
It is the weapon used for video game "Final Fantasy 9".
This is "MASAMUNE" (Double Blade) which Zidane Tribal which is a main character
uses.
Incidentally, this was a little made with imagination because it didn't obtain
materials for this weapon.

SHIRASAYA
As for this, I know only a little.
This is the sheath which is suitable for the preservation of the sword (edge).
Another name is being called "YASUMESAYA".
In other words, they are the pajamas of the sword.
(A sheath is not in this model.)

WAKIZASHI
This is a short sword to carry with the sword.
An edge is shorter than a common sword.
This sword is used as sud weapon.
It is said that it becomes an important weapon by the case.

SHINOBIGATANA
This is the sword which a ninja uses.
It is different from the usual sword, and a blade is a straight line.
This is being called another name "ninja tou".
=====================================================
===How to use it===
It is called with a console to use it by the Single-Player.

MASAMUNE---"saber masamune"
FF9_MASAMUNE---"saber ff9_masamune"
SHIRASAYA---"saber shirasaya"
WAKIZASHI---"saber wakizashi"
SHINOBIGATANA---"saber shinobigatana"

BUGS :
First of all it wasn't found.

COMMENT :
As a matter of fact, this was thought that only "FF9_MASAMUNE" was intended to
be made.
But, I wanted to make other swords, too. Therefore, it was finally decided as
MODEL Pack.

I couldn't find suitable attack effects.
Though effect was made, I am not satisfied.

Then, I made a model so that it could use shader.
But, I wasn't handled after all because shader wasn't understood yet.....

Still, there will be a room to improve.

INSTALLATION INSTRUCTIONS :
Put a KATANA Pack.pk3 file to the /lucas arts/
Star Wars Jedi Knight Jedi Academy/GameData/base folder.

THIS MODIFICATION IS NOT MADE, DISTRIBUTED, OR SUPPORTED BY ACTIVISION,
RAVEN, OR LUCASARTS ENTERTAINMENT COMPANY LLC. ELEMENTS TM & c LUCASARTS
ENTERTAINMENT COMPANY LLC AND/OR ITS LICENSORS.