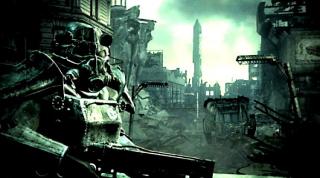 Views: 3,729
0.5
DJ Kovrik and Zalmoxis
This mod allows you to play past the main quest no matter what choice you make.

For details and unresolved issues scroll down to the end of this file, but **beware of the spoilers**!

This mod works well in conjunction with PureWater
Install
=======
1. Copy FreePlay.esp to ..\Fallout 3\Data\
2. Start Fallout 3 Launcher, click 'Data Files', place a checkmark beside "FreePlay.esp".

Uninstall
=========
1. Delete the .esp file from ..\Fallout 3\Data\
History
=======
0.5:
-Sarah, Elder Lyons and Rothchild not essential anymore.
-Airlock door fixed
-Added optional support for Umpa's Animations. You just have to do the "radiated hard work" in the endgame. ;)
-Also, if you have any mp3 file in ..\Data\Music\ZALpostMQ, it will be played after videos. NO MP3 HAS BEEN INCLUDED IN THIS ARCHIVE! Take your favourite sci-fi soundtrack final theme for that. :P
- Vault 101 open after MQ! :)
0.4:
- Worked mq.txt into EndingBinksScript, including the "gasp sounds" hotfix. Note that EndingBinksScript needed a fix that resulted in the "player death" videos not play anymore. Since the player doesn't die anyway with this mod, this is not an issue we'll break our heads upon. ;)
0.3:
- Merged "Open End" mod into this. It contained the changes that make the game continue regardless of the player's final choices. Removed autotalk disabling, however, since it didn't serve a purpose anymore and was a leftover from the "Delayed End Game" mod.
0.2:
- "Quest item" flag removed from FEV Virus (so, you can drop or delete it after MQ);
- ResetQuest command added into mq.txt for re-enabling BoS members after MQ11 quest completing, seems it works (you again can speak with them, trade, repair your equipment etc.) and Sarah disabled; this also removes ProjPurity lines in Fawke's dialogue.
- added esp-file for russian version of FO3;
0.1a
- No changes in esp, just added txt-file that can help you to clear journal entries after MQ ending.
0.1
- Initial release
To Do
=====
- Have the outer airlock door open after code entry properly.
- Get the Colonel to give you his coat and weapon if not killed! ;)
- Reflect consequences of main quest in the vicinity of PP
Contact
=======
DJ_Kovrik: http://forums.ag.ru/, tesmods@ag.ru, fallout3nexus.com
Zalmoxis: fallout3nexus.com
Credits
=======
- Interplay for creating the "Fallout" universe
- Bethesda for creating "Fallout 3"
- Timeslip for FOMM.
Tools Used
==========
FOMM - http://timeslip.chorrol.com/fomm.html
Notepad++ - http://notepad-plus.sourceforge.net/uk/site.htm
Some hex editor.
Licensing/Legal
===============
If you host this mod anywhere else, please keep the archive as intact as you found it (mainly keep this readme file included). Thank you. For anything else, do as you please and promote our big names! ;p
Details as announced in the beginning (REMEMBER: MAJOR SPOILERS!!)
eware of the malfunctioning airlock door! :p
I haven't found a better way to have it be open at the end of the animation of Project Purity's activation, yet. That's an issue on the list for fixing.

If you or Sarah enter the code, you can watch the effects and the statue from all sides, sometime in between the cutscenes will play, and you are thrown back into the game and are blind. No, really, you are for a couple of seconds. ;) But soon the lights will go on again and you can walk out of the room and the building freely.
ATTENTION:
Be aware that the timer that counts down to the destruction of Project Purity continues running even after you have entered the code. It's effects will play, but nothing else will happen.

Funny facts and issues:
- Yay! You can finally run around in Colonel Autumn's cool coat outside (if you killed him)! :) (I still love it! :p)
- If you let Colonel Autumn go, he will walk out of the rotunda, through the building up to it's exit (the one we all came in through before), but he'll just stand there without actually passing the door and has no dialogue after using "bat mq". His guards walk back to the door into the rotunda, but don't pass it. They will also not turn into enemies if you kill Autumn *after* letting him go if "bat mq" is applied at that point.
- Liberty Prime is still active outside, still shooting remnants of the Enclave military and other enemies to the BoS! If you attack him, he'll fry you! xD