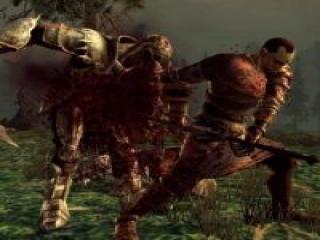 Views: 56,874
1.0.4
MachDelta


This is a quick and simple mod that changes the chances of melee kills becoming "Deathblows", aka those nifty scripted hack-em-up sequences!


There are four files to choose from:


Deathblow All
Will force ALL valid melee kills into deathblows.


Deathblow Lieutenants
Tweaks the game slightly so that all Lieutenant level and above mobs (ones with yellow names) are forced into deathblows.


Deathblow Lieutenants Plus
Forces all Lieutenant level mobs (and above) into deathblows, AND it ups the likelyhood of deathblows occurring with normal mobs as well. I would recommend using this one.


Deathblow Minimal
Does the opposite, and prevents deathblows from happening to anyone EXCEPT valid boss mobs (ogres, dragons, etc)

Install is simple, just UNZIP and throw ONE of the .gda files into your override folder which should be in:
C:/Program Files/Dragon Age/Packages/core/override/
*or*
C:/Users/*username*/Documents/BioWare/Dragon Age/Packages/core/override/
depending on where you installed dragon age to.
(note: you do NOT need to place a copy in both directories, only one!)

...and off you go!



Credits
Special thanks to Grimmyke for the inspiration and for making sure it worked!

Note: This should still work with patch 1.02 as there were no changes to creatureranks.gda in that patch.