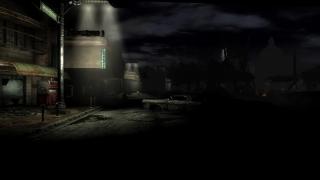 Views: 3,472
2.0
SpeedyB64
This mod adds lights and FX beams (some flickering ones too) to most of the street lights and signs in the DC ruins.
It works great with Fellout and Fallout Street Lights Wasteland

I made a bunch of animated flickering lights with corresponding flickering light beams, also added glow maps to some things like metro escalators. I have currently only done the DC districts, not the part in the greater wasteland (next version)

Also these are the settings that control light distance in fallout, setting these high (like they are here) will make the mod look even better, but it will cost performance.

set your lighting to these settings (in the fallout.ini) for awesomeness:
fLightLODDefaultStartFade=10240.0
fLightLODRange=10240.0
fLightLODMinStartFade=10240.0
fLightLODMaxStartFade=10240.0
fShadowLODDefaultStartFade=200.0
fShadowLODRange=200.0
fShadowLODMinStartFade=100.0
fShadowLODMaxStartFade=1000.0
fSpecularLODDefaultStartFade=102400.0
fSpecularLODRange=10240.0
fSpecularLODMinStartFade=10240.0
fSpecularLODMaxStartFade=10240.0

The fallout.ini is located in:
My Documentsmy gamesfallout3

version 2.0
The whole wasteland is now lit, along with other upgrades, such as glowmaps for the lights.

new in version 1.8
Fixed the Project purity force field generator bug (I think, it worked on my game, let me know if its working on yours)

new in version 1.7
The bugs might be fixed
(fingers crossed, if not I will send it off to a pro)

new in version 1.6:
Rivet city is done!
And I think I might have fixed the crashing bug.

new in version 1.5:
Citadel
Anchorage memorial area
Jury street metro
Super Duper Mart!

Contact
=======
You can find me on FO3Nexus as 'SpeedyB64'

Credits
=======
Thanks to Bethesda for creating Fallout 3.
Thanks to FO3Nexus.com for the a one-stop-shop resource for authors and players.
Thanks to LHammonds for the Readme Generator this file was based on.
Thanks to the niftools team

Tools Used
==========
The GECK
7-Zip - http://www.tesnexus.com/downloads/file.php?id=15579
3D Studio Max - http://www.autodesk.com/3dsmax
NIFSkope - http://niftools.sourceforge.net/wiki/NifSkope
Photoshop - http://www.adobe.com/products/photoshop/
Readme Generator - http://lhammonds.game-host.org/obmm/tools_readme_generator1.asp
The GECK

Licensing/Legal
===============
You can do whatever you want with this mod but all I ask in return is that
you give me credit if you distribute any part of this mod.