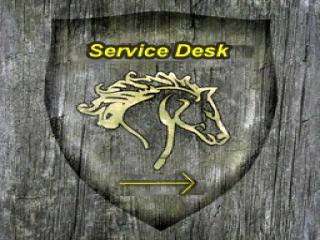 Views: 1,034
1.1.2
Zaldir
Delivery Job
Version 1.1.2
By Manargo & Zaldir with Hypergames2K8


Description
This mod allows the player to do delivery jobs for the new Gold Horse Delivery Service. In every major city you can find 7-9 jobs (randomly selected each time) that you can deliver locally (that's over 60 jobs locally). After an advancement in the courier business you can deliver inter-city packages from branch to branch for more money, and then finally after that you can deliver supplies to some of the inns in Tamriel.

This update, by Zaldir, completes the mod. Manargo had already completed most parts of the mod, but some scripts, dialogues and NPCs remained for it to be fully complete. I have tried to make it exactly as Manargo had planned, so minimal changes to the journal entries and dialogues were made. So basically, this update lets you continue the Main Quest of the mod.

Install
Extract all files to (Default) C:/program files/Bethesda Softworks/Oblivion/Data

Uninstall
Delete the Delivery_jobs.esp and the following folders:
datameshesdelivery_job (meshes)
datatexturesdelivery_job (textures)
datamenusiconsGoldHorseCourier (icons)
dataSoundVoicedelivery_job.esp (blank mp3s)
Compatibility
a href="http://tesnexus.com/downloads/file.php?id=16360">Open Cities - Not Compatible.
Better Cities - Delivery Job is integrated.
Oblivion Adventurers Guild - Use the DJ-OAG Patch.
Version History
Version 1.0
- Initial Release
Version 1.0.1
- Removed the Border-Delivery Map Markers.
- Removed the duplicate message when reading the broadsheet in the Anvil branch.
Version 1.1.0
- Now features a fully working Fast Travel Detection System.
- You can now take a Country Delivery Job in any city by accessing the broadsheet found on the wall of the branches.
- Weekly pay is now increased from around 200 gold to 1500 gold.
- Location of the Valenwood border-delivery has been moved, for better compatibility with OOO.
- Delivery Crates will now weigh more.
- Other Minor Changes.
Version 1.1.1
- Goldhorn will no longer say "I HAVE NO GREETING".
- J'Dar and his friends should now react properly when delivering the package.
- Added a New Faction Icon
Version 1.1.2
- Fixed an issue with the crate on the fourth Special Delivery Mission.


Licensing/Legal
You can do whatever you want with this mod but all I ask in return is that you give credit where it is due.