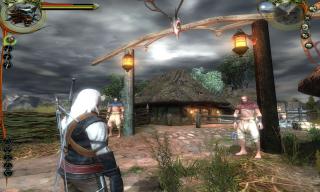 Views: 3,220
1.0
Magun
Geralt travels to Lan Exeter, summoned there by the Esterad Thyssen himself. Having crossed Kestre mountains, the witcher reaches a peacefull valley. where he is delayed by some unexpected events...


Features:
* intriguing story
* 7 quests which impact each other
* 18 distinct NPCs
* not-so-obvious choices to make
* both seroius and funny dialogues
* 2 language versions (polish & english)



Installation tips:
Simply place the .adv file in the Witcher documents directory (usually c:Documetns & SettingsAll UsersDocumentsThe Witcher).