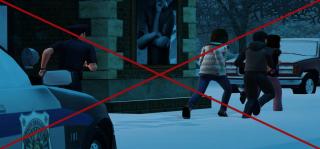 Views: 2,084
1.2
Sniper296
Configurations
Two different configurations are available, more may be made as requested.

File Children Teens
EA Defualt 22:00 - 06:00 23:00 - 06:00
CurfewRemover 25:00 - -01:00 (Never) 25:00 - -01:00 (Never)
CurfewRemoverTeens 22:00 - 06:00 15:00 - -01:00 (Never)



Compatibility
Only tested with 1.50, may be backwards compatible but not tested. Future patches may, and most likely will, break curfew or any other features involved in this XML. I will try to keep this mod updated within a week of any patches.



Conflicts
This mod changes Sim_0xa29571c6f77aa18d (0x0333406C-0x00000000-0xA29571C6F77AA18D) and will conflict or conflict with any mods that alter that XML.
Conflicts can be detected via Delphy's Sims 3 Dashboard tool



Additional Credits
Creators and contributors of S3PE.
EA/Maxis, for adding this unpopular feature.