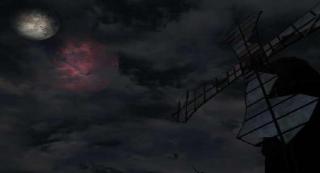 Views: 1,609
1.0
Bilbo WillowTree
Anxiety has risen amongst the highest ranks of the Temple, for their spies reported the coming of a new Special Agent of the Emperor to Vvardenfell - another Stranger with no known lineage.

Even the Temple's Inquisition, focused on rumors about the return of an ancient evil, turned its gaze towards this newcomer, and summoned its trackers to find the Imperial Special Agent who came before in a similar way - you.

Informed that you were on your way to the small seaside town of Seyda Neen, an Inquisitor with two Ordinators journeyed by Silt Strider to meet you there.
Requirements
Tribunal is required for The Black Mill.
Installation
To install simply unzip the file to your Morrowind Data Files directory, make sure to use the subdirectory names in the zip file for the meshes and icons. Then activate TheBlackMill.esp in the Data Files section of the Morrowind Launcher.
Playing guidelines
The game starts when you meet a company of three near the Silt Strider in Seyda Neen. Talk to them.

The Black Mill is designed to be played with a more developed character, our estimate is that your character needs at least to have reached level 25 to be able to complete the mainquest. And even then you'll find a lot of challenges.

It is strongly advised to use multiple savegames, so in case things go wrong you have a choice to which savegame you wish to revert to.

Support forums
To support our players, dedicated forums are available at Zer0Games: http://www.zer0games.nl/Forums/mw/index.php
Known bugs and issues
There are no known bugs. This game will not invalidate your savegame.

Upon first start it is possible that you receive the following error message:

"Local count for script 'TribunalMain' differs from saved local count
Continue running executable?"

This is quite normal, press "Yes" or "Yes to All" to continue.