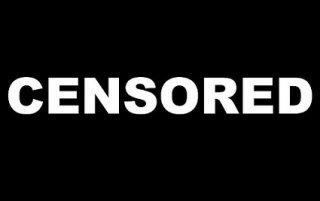 Views: 15,845
7.1
brurpo
MK3 compatible mods:

Andis Mk3 Textures
http://fallout3nexus.com/downloads/file.php?id=8589

For those of you wanting smaller hands, try this out:
http://modsreloaded.com/file2335.html



Introduction
BABE MK3 is now the main focus, so I removed the previous Babe mods to avoid any mistakes.

Now Mk3 is a full release and you dont need the previous BABE installed.

Read the instalation instructions carefully.



Update 13 March: NOTE: this is for the old babe, altough it will work, the body using clothes will be different, hope I find some time to convert it all to Mk3 or some good soul does that.
Get the Vanilla clothing conversion made by luchaire.


FOLLOW THE INSTALLATION INSTRUCTIONS CAREFULLY.


Installation
Step.1: unpack the content of the zip folder inside your fallout 3 data folder.

step.2: make sure you have binvalidateolderfiles set to 1:
Go to your documents, my games, fallout 3, and open fallout.ini, press ctrl+f and find "binvalidateolderfiles", without quotes, if its equal to 0,

change to 1.

step.3: If you do this step, you wont need step 4.
Download and install ArchiveInvalidation Invalidated which will sort out ArchiveInvalidation.txt issues forever, and you'll never have to mess with it ever again for any mod.

step.4: Just do this if for some reason step.3 did not work for you.
if you do not have an ArchiveInvalidation file, create a text file with this name (ArchiveInvalidation), at your fallot 3 folder (not the

DATA!!!) and put the following lines in it:

meshes/characters/_male/femaleupperbody.nif
textures/characters/female/upperbodyfemale.dds
textures/characters/female/upperbodyfemale_n.dds
textures/characters/female/upperbodyfemale_sk.dds
textures/characters/female/handfemale.dds
textures/characters/female/handfemale_n.dds
textures/characters/female/handfemale_sk.dds
textures/characters/female/handfemale_1st.dds
textures/characters/female/handfemale_1st_n.dds
textures/characters/female/handfemale_1st_sk.dds
textures/characters/raiderfemale/upperbodyfemale.dds
textures/characters/raiderfemale/upperbodyfemale_n.dds



Terms of Use
This mod, including all files in it (meshes and textures) are IPs from me and Luchaire, so it's use is solely for personal use on the game, any reupload or edit of this files are FORBIDDEN without prior permision from me and Luchaire.



Known Bugs
It seems that PCs using nvidia cards might be suffering from head and body color mismatches.


Thanks
Ogma for the underwear texture

Luchaire for the amazing texture job!!

keelr82 for improving soles of feet.

Kalia and keelr82 for the name =D

Backsteppo for the poses

Colourless for the tool to fix dismemberment

thanks Malo for the cloth tutorial, it helped a lot

Jaysus for being very helpfull at the forum!

Niftools team, for being so dedicated on their tools

Bethesda for the great game