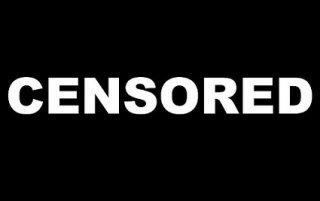 Views: 35,824
3.0
Valstein0
What does this mod do?
It gives the women of Skyrim a bit more muscular definition, and with the CBBE version, gives them a more curvy shape. The original, blocky feet are gone thanks to FemFeet, and underwear are removed. Options include dirty skin, shaved pubic hair, and keeping underwear on. Tested and compatible with regular and slim CBBE meshes.

I DID NOT MAKE OR EDIT THESE MESHES! Please do not ask me to make anything smaller, bigger, rounder, straighter, longer, shorter, fatter, skinnier. I do not have the knowledge to edit meshes as of yet, and you are wasting your time, my time, and space in the comments section.


============================ENDORSE THESE FILES!============================

All credit for the muscle textures goes to Tigersan
http://www.skyrimnexus.com/downloads/file.php?id=44

All credit for the nude vanilla body goes to Thepal
http://www.skyrimnexus.com/downloads/file.php?id=70

All credit for the CBBE mod goes to Caliente
http://modsreloaded.com/calientes-female-body-mod

All credit for the FemFeet mod goes to Phygit
http://www.skyrimnexus.com/downloads/file.php?id=3666



What did I do?
I toned back Tigersan's muscles texture by blending the vanilla with it. The chest is altogether de-muscularized. I edited Thepal's vanilla body shape nude textures so the stomach area blended better with the rest of the texture, did some aligning and added some anatomy.

With the CBBE 0.2 version, I got rid of some of the yellow areas under the butt and breasts and lightened the nipples. I overlayed dirt from the vanilla textures for dirty versions and used the pubic hair from Thepal for unshaved versions. A ton of reworking was done to make sure seams were minimal.

As of version 3.1, I added the foot textures from FemFeet over my own, and included Phygit's meshes in the main files.



Change Log
Version 3.1
Included FemFeet mod in all versions.
Consolidated all options into two files.

Version 3
Added CBBE compatible versions for clean, dirty, shaved and dirty-shaved.
Reorganized and unified naming conventions.

Version 2.1
Added hand texture to dirty and clean versions. Prevents seams.

Version 2
Removes blocky normals from Shaved, Hairy, and Clothed versions
Removed unnecessary files and sized down overlarge textures.
Added dirty versions of Shaved and Hairy mods. Either work with Non-Nude mod.

Version 1.1
Added a non-nude version without meshes.


Note: Due to other engagements (and other games) I do not plan on updating this or any of my other mods, indefinitely. At a later date, my interest in Skyrim may come back but until then, please do not leave impatient comments about updates or fixes.