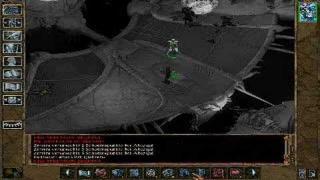 Views: 7,451
1.4.24
David Gaider
The Ascension mod changes the end of the Throne of Bhaal expansion to feature extended roleplaying and tactical opportunities.

David Gaider, the design director for Baldur's Gate II: Throne of Bhaal, was left a bit dissatisfied with the final battle in ToB. This was mostly due to time constraints since the expansion needed to be released in a relative hurry. There were also scripting and story sequences he felt would've been great to include. This is by no means what Gaider would consider the ultimate cut, but it is a nice alternate director's view.

The PC Slayer form will upgrade at various experience points, Imoen and Sarevok have new dialogue events, Melissan's AI is upgraded and to quote Gaider: "she's practically a demigod". The Demigorgon at the core of Watcher's Keep is now beefed up. He was ultimately toned down for the expansions retail release.