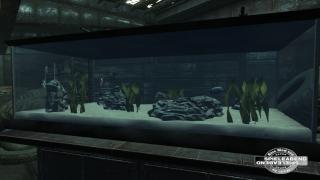 Views: 2,098
1.0
Malo
Animated Aquarium
=================

This is only a resource, no esp included.
Feel Free to use that in your Mod and please, give a credit to Malo.
Contents:
--------------

Animated Static, that looks like an Aquarium.
The fishes are in move.
Usage:
-----------

Extract the 7z File and copy the Data folder over your Data Folder of Fallout.

Uninstall:
--------------
Delete the Folders
Known Bugs:
--------------------
NONE
Credits and Thanks:
----------------
Thanks to the people from Niftools.org, for her great job to create Nifskope and the Nifskripts.

Bethesda for a great game.

Und ein herzliches Danke an alle Spieleabendler.

Gruß Malo