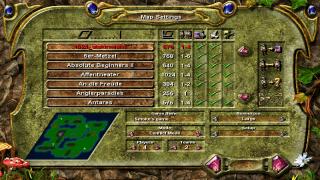 Views: 5,202
1.6
loder
This is a four player map for the Settlers 4 game. It can be played with human or AI opponents.

The resources are set to high and the map is abundant with resources. I have tried to make the map as balanced as possible and tested each starting position. The landscape is mainly flat and clear for large structures. I'd recommend the map for two human players against two difficult AI opponents.

The races are set to free selection allowing to pick your favourite.



Installation
To install copy extract the 1024_aiskirmish1.map file into the following sub folder, or wherever you installed Settlers 4.

C:/BlueByte/The Settlers IV/Map/User



Notes
Please do not upload on any other sites without permission.



Credits
loder
BlueByte