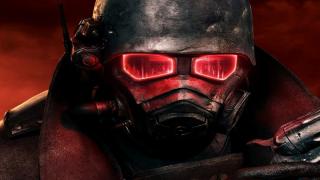 Views: 2,592
3.0
ZagolskiG
* Length of time of day is delayed by 2 times. Now for a minute of real time will be 15 minutes a game (it was 30 minutes). Days will not fly immediately and it will be possible to enjoy sunrise and sunset.

* Respawn Monsters and plants to slow from 3 to 5 days. Now returning back road you can not kill newly emerged monsters and collect pockets full of mature plants. Explore new territory.

* To achieve a new level you need to type in 2 times more experience. Number of earned Exp unchanged, except for breaking locks and computers - this experience is in line with the complexity of the castle, ie 10, 25, 50, 75 and 100 XP.

* New realistic damage system. To kill someone in an arm or leg will now be more difficult - damage to these parts of the body decently less. Damage to the head is much larger and can be fatal. Applies to all residents of the game, including and to the player.

* NPCs use not only the standard cartridges, can be armor-piercing or expansive. Shoot is not all and not always, but the shoot will be. On the corpse will also be this type of ammunition, but to a lesser count of Islands than usual.

* Companions after the battle no longer heals magically. If you want your partner treated - supply him with stimulants or cooked food, during the battle, he would treat himself.

* Realistic detection system you have enemies. To hide from someone on the light will be more difficult, and issued a loud sound can easily attract the attention of the enemy. Just one loud shot can raise the hype on the enemy base - use a silencer, and try to work at night.

* Ammunition Company is not infinite, they now consume ammo, as a player. Standard kit on the first accession partner - about a hundred rounds of ammunition, more if you please supply a helper that he helped you in battle.

* Number of HP's players brought into compliance with NPS: increase HP for stamina lowered to 10 HP per unit. Strength (was 20 HP), and the base is reduced to 50 HP (there were 100 HP). In addition, as an NPC first units. Stamina is not taken into account (this base). NPC growth for endurance increased to 10 HP (it was only 5 HP). Now the player is more or less equated with the NPC to count life. It is unclear why the developer has introduced a player of such a big bonus compared to the other inhabitants of the wasteland.

* Removed the extra factor of critical damage on a covert attack remote weapons and reduced to x2 for melee weapons (was x2 and x5). Previously, when you do not see, it was possible to kill almost all NPCs with a single shot (400% damage) or a stab in the back (1000% of damage), but in my head even more. Now without proper perks such ugliness will not.

* If the damaged limb, take a quick trip can not be (while hobbled to the doctor -'ll die).

* Doctors at one time treated and output radiation did not entirely, but only part. Now, if you, for example, heavily contaminated by radiation, it will completely withdraw for several courses of treatment. And of course you would pay more.

* Exclusive weapon now can not fix a simple, but the repair kit or for money (plastic handguard "Ratslayer" can not repair the wood from varmint-rifle). Edit a little balance to the choice between exclusive and modified conventional weapons, to which, in fact, the developers initially sought.

* Repair using repair kits will not be able to produce if the weapon is broken by more than 75%. There is no spare parts are necessary, therefore, can only repair the same barrel or for money. Maintain weapon in good condition and prevent it from severe damage.

* Broken weapons will increasingly jam when reloading.

* Stimulants and chemicals have weight.

* Food (except cooked) does not restore health. Removed water vampirism - the water is also no longer treats. Sunset Sesparilla and Nu-Cola treat, but smaller.

* All food and water is now much more Radioactive. Eating the meat of infected animals - you can grab a large dose of radiation. Swimming in contaminated water a dramatic effect on the body than just walking on it - Defend necessarily suit if you do dive.

* Perk 'Lead belly' reduces by 75% received radiation at the use of radioactive food and water (it was 50%). Relevance perk increased.

* Rad-X now is a chemical and could be hooked. Have effect: 25% radiation resistance, ie, essentially analog Med-X. Protection against radiation alone Rad-X will now be impossible to wear a protective suit.

* Strong Alcohol brings radiation.

* A hat gives a +1 bonus to perception only during the day (protects from sun glare), the night bonus will not be.

* The defeated enemies ammunition drops 2 times smaller. Boot up to the eyeballs cartridges after the battle now will be difficult.

* Prices for all modifications of weapons increased by a factor of 3. Want a cool gun - to shell out.

* The range of goods from Chet in Goodsprings wider. In particular it concerns the modification of weapons the primary level. Usually the player has already found itself more powerful trunk before appearing modification that it is no longer relevant. Now you can buy the necessary modifications without much fuss would have been money. Number of patrons also increased.

* The 3-fold increase in the cost of armor and 2 times of expansive bullets. Buy for a penny in the wastelands sparse ammo no longer happens.

* All home-made bullets have x3 decrease in wear resistance (as well as .45-70). This revision will balance the choice between homemade and improved factory ammunition. Self-made in any case will be stronger, but it quickly deteriorates weapons.

* Super-stimpaki and stealth fights caught fewer and more expensive. The cost of repair kit gunsmith increased.

* Talon's death, Mr, brave and a robot security guard to have higher CP. Ant soldiers is better protected. The ability of Shadows improved.

* Many NPCs to "steal" the key now will be safe if the stealth skill is low (no checks to steal many key NPC).

* Fireworks can get into the loot of ghouls, or in a game they practically did not exist.

* To make a bomb with a clockwork mechanism does not require tape. The timer can be bolted half a meter of tape, but not a whole skein (as is done in the case of a cover-mine).

* To produce the powder charge required gunpowder instead of dynamite. What, in fact, the name implies. Insulating tape is also not required.

* Perk 'Professional' gives 50% bonus to critical damage in a secretive attack. It works only on small distances.
* Effective recycling requires 2 depleted cells (from 3). Value corresponding to perk increased, otherwise the bonus of it was miserable.

* Fixed bug with perks 'Professional' (did not work with 10-mm pistol and SMG, as well as 'The one').

* When used breakfast caravan lanchboks remains.

* Do wear mercenaries and miners PU increased by 1 (heavy and durable, protects). I wear a settler from the wasteland and vagrants PU removed because a simple light clothing.

* Fixed bug with perks which increase the critical damage at a secretive attack (the bonus was for every critical hit, not only in the hidden attacks).

* Fixed description perk 'Stonewall' (you get 5 IP, if they themselves are attacking melee weapons, not the opponent).
* Perk 'crazy handles' removed. Perk cheat, do not place him in the game.

* Now all the steaks from the meat weigh 0.8, not just the bighorn and the Brahmin (Ujar after all).