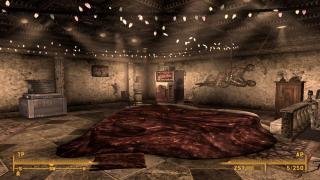 Views: 3,194
0.99
PsyclopS
Welcome to your 2nd Home at Tenpenny`s!
This Mod allows you to own the Tenpenny Suite completely like a regular home additional to your Megaton residence,
if you don`t have destroyed Megaton.

All Bobbleheads you add to the Bobblehead Machine in Megaton will be shown in you Tenpenny Suite as well.
Requirements:
- you own the house in Megaton
- your Robo-Butler is still alive -> Talk to him.
Installation:
Unzip & copy one of the *.esp files into the data folder of your game-dir and enable it at your Launcher

--> finished!

Notes:
The DL contains two Versions: English & German

With Version 0.99 there is an additional Dialogue option available which prevents Mr. Wadsworth and Mr. Godfrey from walking around.

to remove uncheck *.esp file

Please report any bugs or problems.
Email to gonos@gmx.net
or simply leave a comment


...enjoy :))

PsyclopS
Version History:
11.03.2009: v0.90 - initial release
12.03.2009: v0.91 - english spelling fixed
04.04.2009: v0.92 - Bobbleheads are shown in Megaton and Tenpenny
10.04.2009: v0.93 - Bobbleheads are movable
16.04.2009: v0.94 - Ability added to stile Tenpenny and Megaton separately
01.05.2009: v0.95 - a Bugsfix with spawning Megaton Refugees
12.05.2009: v0.96 - the additional Adventure Theme has been introduced
31.05.2009: v0.97 - reworked Adventure Theme, 1 new Theme: Quantum, Plugin renamed
20.02.2010: v0.98 - lowered rewards for obtaining the suite
13.04.2010: v0.99 - House improvements have a value, Dialogue option for Butlers: "stay on place" added
Also available:
a href="http://modsreloaded.com/index.php?id=633">Agathas Radio Replacer
Radio Active Channel Extender

PsyclopS@fallout3nexus
a href="http://www.fallout3nexus.com/modules/members/index.php?id=1000149">