Witcher 3 No Coop Multiplayer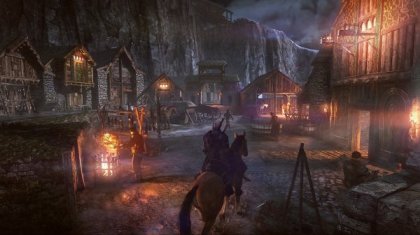 CD Projekt RED earlier stated that there would be no multiplayer mode in The Witcher 3: Wild Hunt. Now, you scratch cooperative play off the list too.

Speaking to StickSkills, director Konrad Tomaszkiewicz recently revealed that,


We're focused on a strong narrative and this is something multiplayer games, even the ones offering cooperative play, do not offer at this point.

When we tell a story we want it to resonate within gamers and some choices of plot elements we show are best to be experienced alone with no-one to say 'I'd do this differently' shouting behind you. Cooperative play introduces an element of dissonance to the choice and consequence process and we'd like to avoid that.


The fact that players can decide which area of the game world to explore means that the team at CD Projekt RED needs to make sure that each area is interesting and can deliver side quests that have quality writing and interesting choices.

During E3 2013, the studio showed gameplay taken from a pre-alpha version of The Witcher 3 that highlighted how easy it would be for gamers to find quests by simply exploring the world.

The game is also designed to have a solid core story that will deal with Geralt's personal life and will allow gamers to fight one of the evil forces of the world, the Wild Hunt.

The new title from CD Projekt RED is designed to have a better combat system, with smoother movement, and even more important choices that will have long-lasting influences on the explored world.

The Witcher 3: Wild Hunt will be launched on the Xbox One from Microsoft, the PlayStation 4 from Sony and the PC at some point in 2014.
We are only temporary custodians of the particles which made us - Stephen Hawking
Site Admin

Posts: 2148
Location: UK
Uploads: 22
Kudos: 60
CPU: AMD FX6300 - 3.5 Ghz
GPU: Nvidia GTX 660
RAM: 8GB
Storage Space: 750GB
Sound Card: On board
Case: Corsair Obsidian 550D
---