(WIP) Imperial City Chaos with Azazhael & The Slof Tribute
First I need to buy blasted Video Pro X because I have grown to hate working with Videospin at this point. But we all know about my Slof Dedication. I instead plan maybe to make it a montage of her works as opposed to an elaborate storytelling session between my characters, as that's kind of irrelevant. Maybe get that Umpa Dance mod, and have a bunch of hot guys including Zalis and Azazhael dancing. Maybe even Llunette's Dad, Malkuth'Thaumiel the Zeus looking fellow will join in. Perhaps have a some trolls break up the party and have the Slof guys beat them senseless. I don't know but I want to make it a wee-bit more practical.

Getting Slof's Male Clothes again has lifted my spirits, I forgot how much I missed The Gentlemen outfit with the female meshes. It gives Nemain'Airmid aka Daedric Prince Llunette a whacked out Mad Hatter look I love. I also missed the Elaborate Robe A LOT especially for guys. I have to thank Keylek for trying to get it to me and Sluggy for digging it up on some Russian website, grant you I had to rename all the item names, since they were written in Russian. o_O

I digress the other video well here's a teaser video.
Read on after viewing.



WARNING:

An extremely brutal Deadly Reflex spell is used by the end of this video, which makes NPC's literally explode. I mean limbs, entrails, and blood, all over the place. So don't watch if you're squeamish.



Let me explain the teaser video you just saw. In it I was basically toying with the Gray Prince using MadGod spells. As you saw I just kind of used an area of effect spell a couple of times dismissively tossing the Gray Prince's ragdoll around like nothing. Oh and when he hit me I took no damage, as my Daedric Prince race is totally immune to melee attacks, and I didn't see any magical enchants on his sword. Even if he did have an enchant she has 10,000 health or so as a Daedric Prince. Okay yes, she's insanely overpowered I mean she's a Daedric Prince after all, what do you want a squishy mortal or something virtually unstoppable?



So I just kind of tossed him around, I even lost him for a moment because I tossed him so high up in the air as you could see. I was just kind of throwing him around so he wouldn't be buzzing around me while I was trying to position my portals like an annoying fly. What I wanted to do was get a portal way up in the sky so I could kill him by having him run into a portal I placed on the ground, and then subsequently have him fall to his death. I mean that's a really funny way to kill someone with that particular spell pack. Especially an opponent as tough as the Gray Prince, which even on 100% difficulty is nothing compared to Nemain'Airmid. Instead of falling to his death however, he unexpectedly wound up on top of the roof of the spectator area!



This took me by surprise, and since his AI was too dumb to figure out a way back down I finally ran into the portal after him, and then made him explode with a rather brutal and gory spell provided by Deadly Reflex. However, aiming with Spell Singer is a pain! I need to work on that. I missed him several times at like point blank range. That just looks bad in a video. Now this video, while it was made in good fun will not make it into the final cut of what I have in mind. The clip is too sloppy, and I really need to get used to aiming with Spell Singer, as it's rare Nemain'Airmid would even bother to use her sword of light on mere mortals.

So let's continue... What will this next video project I have planned be?




As the poster implies Daedric Prince Llunette Niamhara now known as Nemain'Airmid, and that big teddy bear Azazhael will be tormenting the citzens of the Imperial City. As the video implies I will with Llunette be using a load of over-powered spells from, Midas, Tims, Polymorph, Master of the Puppets, and more! So it will showcase lots of awesome spell mods, while at the same time giving Azazhael some spotlight as Llunette may just randomly blow up say the adoring fan with that Deadly Reflex Gore Extravaganza spell. Then if the guards want to pick a fight, she will just vanish making herself invisible and let our pal Azazhael take on the guards, which he can. Mavrosh made him a beast, I mean well yes literally but also in terms of his stats. He's very resilient and very strong. But if he needs a helping hand from time to time Llunette can just make the guards shadows come to life and attack them when their back is turned.

If Llunette becomes bored with just toying with the mortals run for cover you might get hit by lightening, or smashed by a meteorite.



I plan to work on Imperial City Chaos, and the Alienslof Tribute as soon as I get the money to purchase Video Pro X, which will likely be the end of next week when Nick gets his paycheck.

A special shout out will go to Keylek and Mavrosh in the video for obvious reasons. Keylek did Llunettes body texture afterall, and Mavrosh made that big teddy bear Azazhael who I'm really falling in love with! He's my favorite companion aside from Zalis!
"The truth is lived, not taught." ~ Hermann Hesse
1.0

Posts: 490
Location: New York, US
Kudos: 17
CPU: Alienware Laptop
GPU: Nvidia
RAM: 4GB
---
Re: (WIP) Imperial City Chaos with Azazhael & The Slof Tribute
I actually liked this video, even though you had problems aiming at the Gray Prince(but no wonder, in 3rd person perspective it's really hard to aim with magic...).
You mentioned that this won't go into your final video, so I'm already curious for your next creation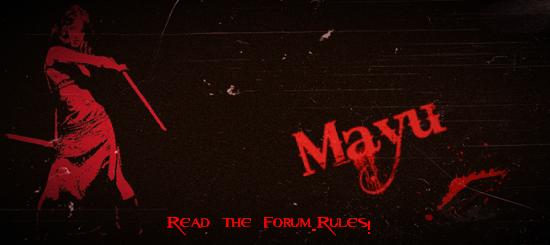 You see it too? For me, it's always like this... --
Angela Orosco, Silent Hill 2
Didn't we promise each other? Together.....forever.... --

Mio Amakura/Yae Kurosawa, Project Zero 2



1.0

Posts: 673
Location: All God's Village
Uploads: 71
Kudos: 10
Motherboard: ASUS M4N98TD EVO
CPU: Phenom II x4 955
GPU: NVidia 9800 GTX
RAM: 4096 MB
---
Re: (WIP) Imperial City Chaos with Azazhael & The Slof Tribute
It's basically me showing off my character in her final form who is for all extensive purposes unkillable. I mean I can probably get some guards to attack her then run out to the store and pick up some groceries, and come back and she would still be standing assuming all their weapons have magical enchantments, since I made her Daedric Prince race immune to weapon damage. So since I'm using a Goddess essentially it will showcase various magical mod packs, and exotic spells. Like the MadGod spells you saw in this video for example. I might end the video with a Midas super spell like Lightening Storm, or Meteor Shower, but everyone knows Midas, so I am hoping to use a lot of the less popular but still very neat spells. I also plan to give Azazhael some airtime as well, because he's just awesome!


As for aiming, I was pretty decent at it with vanilla animations. I got Spell Singer when I got MRI for obvious reasons, but something's off about the aiming. The animations kind of make some casts twirl and what not. Some of the animations are more stable than others though for example casting an attack spell while holding a weapon is a little easier to aim than casting with no weapon. I can't explain it, but pointblank range, with vanilla casting animations is kind of a given. I have a real hard time aiming with Spell Singer, and from what I've read I'm not the only one. Still the vanilla animations are hideous in comparison. I may change though I'm not sure since it looks cool the way it is, but I may change the no weapons cast to the cast when you have a weapon as that's a bit easier to aim with. Still a little tough but easier.

However in terms of casting animations I'm definitely using Spell Singer, in terms of spells, a lot but I'm not going to focus on Midas. Some Midas will be in there, but I don't want it to be the center of attention since everyone knows Midas. I'll likely use mostly less popular spells I happen to enjoy personally like MadGod for example.

"The truth is lived, not taught." ~ Hermann Hesse
1.0

Posts: 490
Location: New York, US
Kudos: 17
CPU: Alienware Laptop
GPU: Nvidia
RAM: 4GB
---