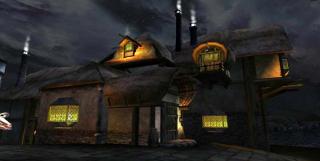 Views: 1,053
2.0
Modman
What is it? The mod adds atmospheric lighting effects to most windows through Vvardenfell, as seen in the following screenshot. This plugin comes in two versions (both in the zip file): Windowlights_full and Windowlights_purist.

The full version adds lights not only to most every window in the game, but also to the plant cities with Telvanni architecture (as seen in the second screenshot). If you are one of the Morrowind "Purists" who don't like the idea of glowing mushroom cities, then use the purist version.

I leave the choice to you. Updated 7/9/3: lights now turn off during daylight hours.