What Is Red Nose Day?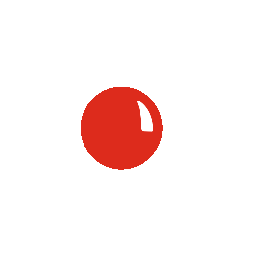 What Is Red Nose Day?



Red Nose Day is on

Friday 18th March

. It's a day like no other when the whole country gets together to do something funny for money and change countless lives in the process.

It all culminates in a night of cracking TV on the BBC with some of the biggest names in comedy and entertainment.

And the best bit? All the fun and mayhem helps to raise cash and transform lives across the UK and Africa. You can be involved too – get quick and easy fundraising ideas now.

http://www.rednoseday.com/
We are only temporary custodians of the particles which made us - Stephen Hawking
Site Admin

Posts: 2148
Location: UK
Uploads: 22
Kudos: 60
CPU: AMD FX6300 - 3.5 Ghz
GPU: Nvidia GTX 660
RAM: 8GB
Storage Space: 750GB
Sound Card: On board
Case: Corsair Obsidian 550D
---
Re: What Is Red Nose Day?
Nice, Good idea. we have a red nose day over here too.

http://www.rednoseday.org.nz/

Our one is for Cure Kids which conducts research into all illnesses that affect New Zealand children.
There is no such thing as a stupid question, but there are a lot of inquisitive idiots.
Site Admin

Posts: 457
Location: In my head looking out
Uploads: 5
Kudos: 17
Motherboard: Gigabyte MA-785GT-UD3H
CPU: AMD Phenom 2 black
RAM: 4 gig
Storage Space: 3 Tb
---
Re: What Is Red Nose Day?
Happy Red Nose Day Everybody!
We are only temporary custodians of the particles which made us - Stephen Hawking
Site Admin

Posts: 2148
Location: UK
Uploads: 22
Kudos: 60
CPU: AMD FX6300 - 3.5 Ghz
GPU: Nvidia GTX 660
RAM: 8GB
Storage Space: 750GB
Sound Card: On board
Case: Corsair Obsidian 550D
---