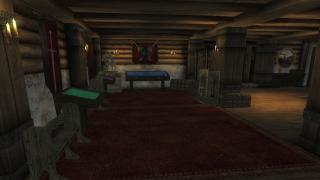 Views: 1,286
1.0
RowanLeeves
Valus Mountain Retreat is a small Vanilla player house. Simple, yet cozy with enough storage.
The containers are safe and the script from the Shivering Isle Crystal Chest in the bathroom is removed. The ownership is set to "Player Faction" so it is safe for companions.
It changes the area next to Walker camp a bit, but nothing was removed - I only moved some trees
to make place for the house.
There is no quest to get the house and you can fast travel to it directly.