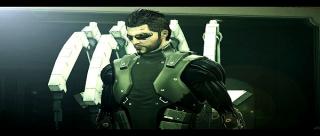 Views: 5,848
1.0
Unknown
Ultimate save! Contains:

-DLC Silenced Sniper Rifle
-DLC Double-Barrel Shotgun
-DLC Remote Detonated Explosive Device
-DLC Automatic Unlocking Device
-DLC Grenade Launcher
-Tranquilizer Rifle
-Stun Gun
-Combat Rifle
-10mm Pistol (Modded for 1shot any enemy/boss)
-Plasma Rifle
-65k of all amunition
-All weapons max upgrades/stats
-65k Energy Jars
-65k Hacking Stops/Viruses
-10,000,000 Credits
-All augments maxed
-1000 Praxis

This is saved just after completing the very first mission in game. Saved on the hardest difficulty, with no alarms raised and no one killed. Took a long time to make, so please enjoy!