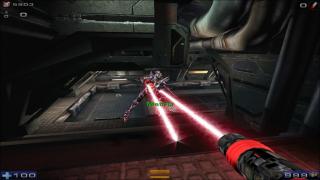 Views: 364
1.0
Warhead
TRBPWeapons pack for Unreal Tournament 2004


Author Mark Caldwell aka Warhead of the Reliquary http://www.relicsut.com.

To install, unzip the zip to the \UT2004 directory.


Adds the following new weapons to the game:

Light Saber

Rocket and Plasma shoulder mounted cannons

The pickup classes can be added to a map, or the weapons selected in an arena mutator.

Enjoy the carnage .....