Army Men: Sarge's War
Army Men: Sarge's War
Release July 23, 2004
Genre(s) Third-person shooter, action.
OS: Windows XP Professional, Windows 7
RAM: 512 MB
Graphic Card: 64 MB

Army Men: Sarge's War is the third and final entry in the Sarge's Heroes main series. released in 2004 for PlayStation 2, PC, GameCube and Xbox. It was initially developed by series creator The 3DO Company but after that company's bankruptcy was purchased and completed by Global Star Software. The game is more mature and darker than earlier games in the series. Sarge makes no comical moves, holes are blown into soldiers, and the weapons are also made of metal.

The game begins with an attack on Greentown by the Tan army and Sarge battling through the war-torn city to save it. After the battle, Sarge is informed by Colonel Grimm that the Tan Army has surrendered and that there will be a peace ceremony later that night, but that a rogue Tan division - Operation "Vengeance" - led by Lord Malice has stolen some infantry molds and can now build an army. Sarge's mission is to find and capture Malice, recover the stolen molds, and locate a missing recon squad.
-------------------------
[youtube=]https://www.youtube.com/watch?v=xENOJkICHRQ[/youtube]
-------------------------


--------------
Download Link: https://mega.nz/#!F0UH3AqI!29G1c5hipcOKZtliboBWlqbqFKkrpzJctU-aHFhpwyQ
Unzip to your D:\Games folder.
Have fun.
0.3

Posts: 39
Location: Hungary
Kudos: 1
CPU: AMD Athlon 64 - 2 GHz
GPU: Nvidia GeForce 210
RAM: 4 GB
Storage Space: 1 TB
Sound Card: On Board
Case: Tower
---
Re: Army Men: Sarge's War
Army Men RTS
Release March 28, 2002
Genre(s) strategy
OS: Windows: XP / Vista / 7 / 8 / 10
Processor: 1.4 GHz
Memory: 512MB RAM
Graphics: 3D graphics card compatible with DirectX 9.0
Mouse, Keyboard.


Army Men RTS brings you back to the days of staging battles with tiny plastic soldiers in your backyard...except these green soldiers carry out your every command!
Collect resources and build bases, vehicles, and entire platoons before the Tans can retaliate! The fun is fast and furious in this in-depth, pick-up-and-play battle!

Intense RTS action: build structures, manage resources, and create battle tactics.
Lead tiny troops through life-size environments from the backyard to the kitchen, and more!
3 gameplay modes: Campaign, Great Battles, and Multiplayer.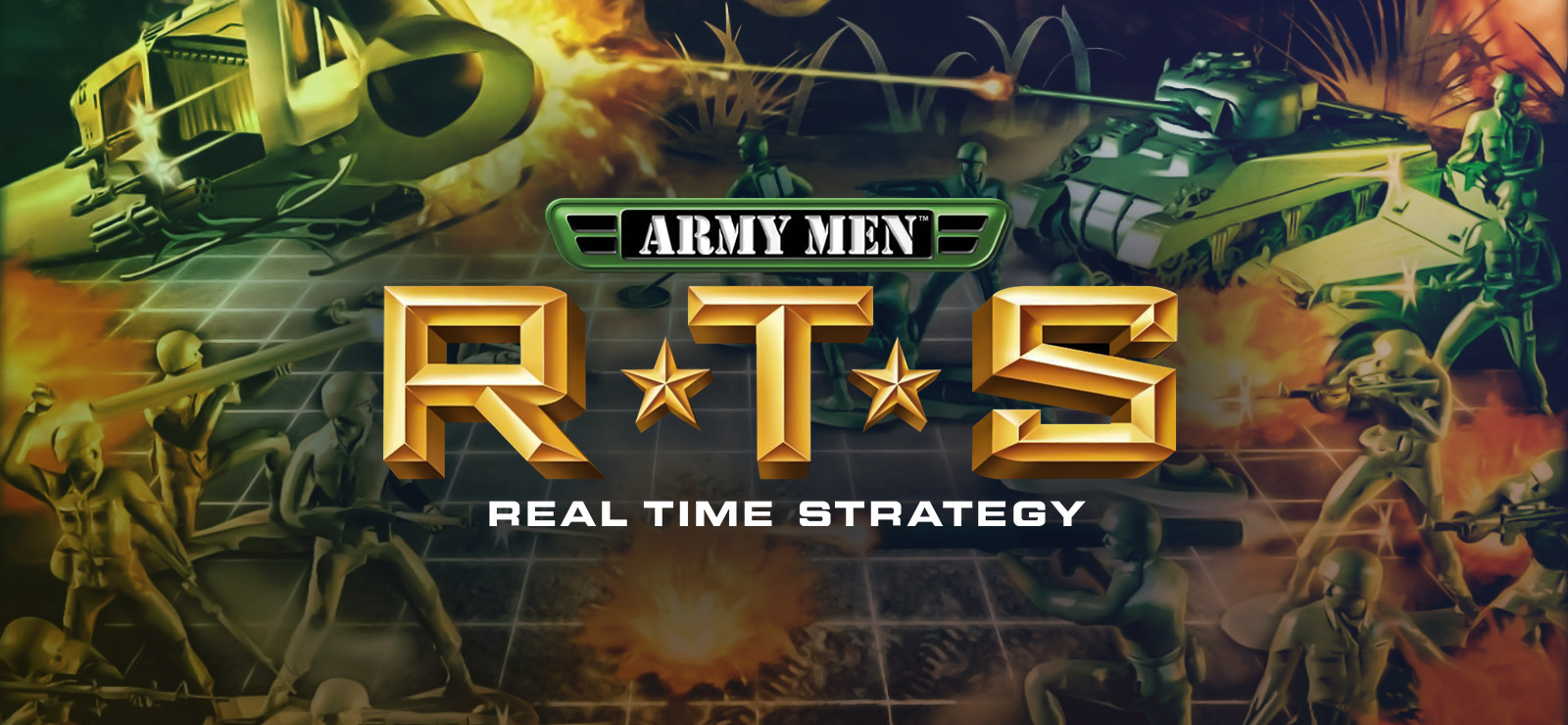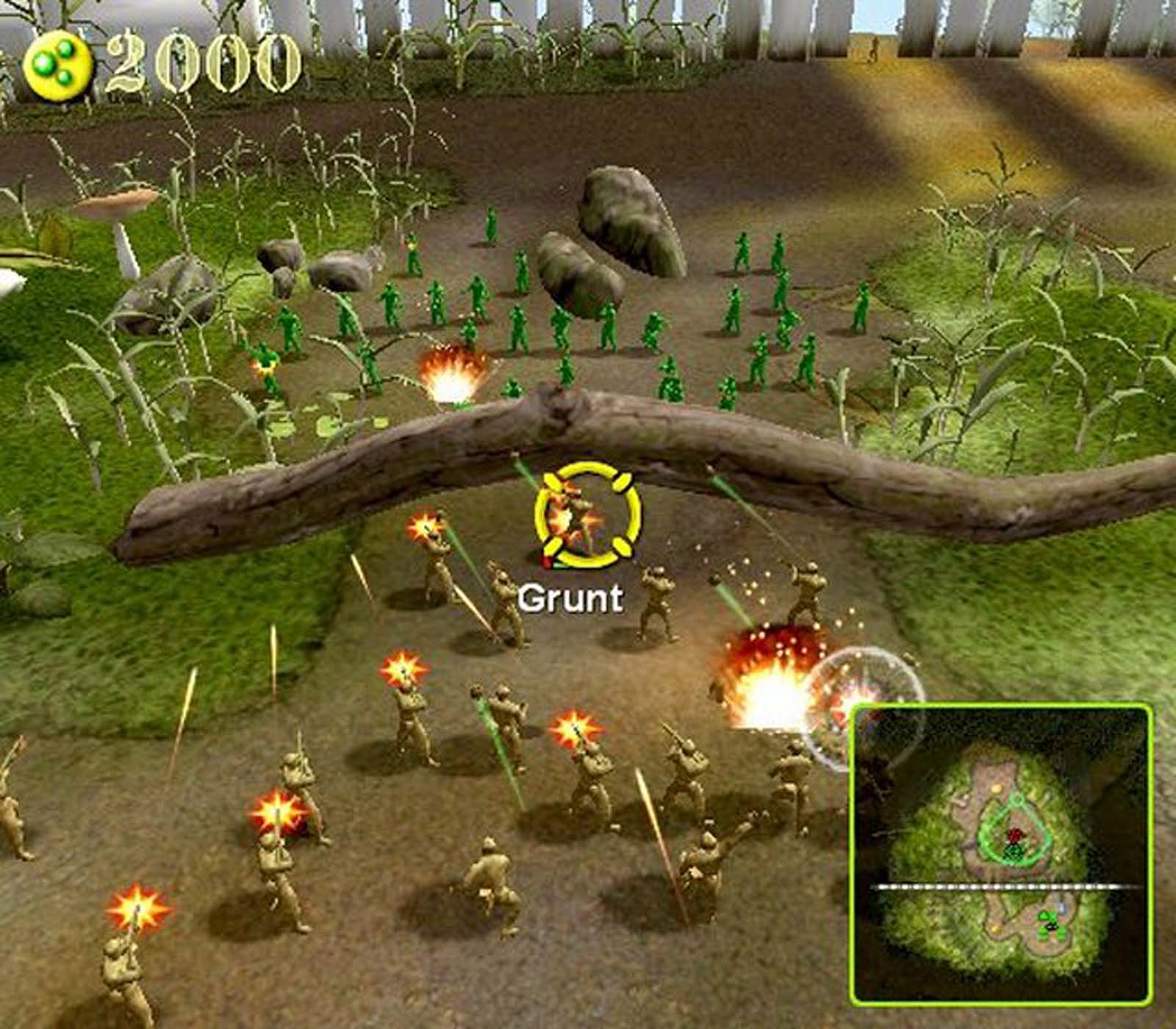 Download link: https://mega.nz/#!xlU10KrB!JQCtnjV0_cATMfrhjP0HN67CQjNHjzcL1TdecCuHf-A
Unzip to your D:\Games folder
Have fun.
0.3

Posts: 39
Location: Hungary
Kudos: 1
CPU: AMD Athlon 64 - 2 GHz
GPU: Nvidia GeForce 210
RAM: 4 GB
Storage Space: 1 TB
Sound Card: On Board
Case: Tower
---