Top 15 mods which changed the face of gaming
PC mods, or modifications, are one of the primary reasons why the PC is often looked on as superior to its console brothers. Mods can be anything from new game modes, to new units, to graphical enhancements to complete game overhauls. However, behind the mods are a team of focused, dedicated people, who rarely get the accolades they deserve. So here is our top 15 list of PC modders.




15. Black Cat Games



* Mod: Alien Swarm
* Game: Unreal Tournament 2004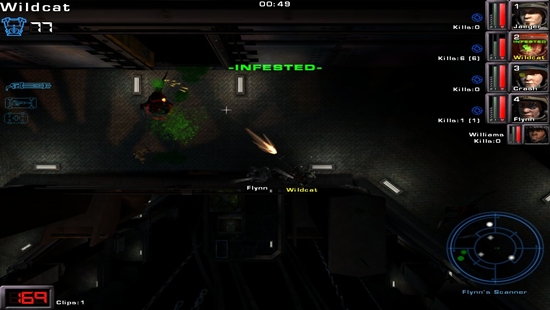 Alien Swarm is a completely new game modelled from the UT2K4 engine. You take control of a marine as you guide them, from a top down perspective, in this squad based shooter. It bears a slight resemblance to Alien Shooter, and can be pants-wettingly intense at times, when you and your squadmates are surrounded and low on ammo. A fantastic game in it's own right.





14. Quarn and Kivan



* Mod: The Unofficial Oblivion Patch
* Game: Oblivion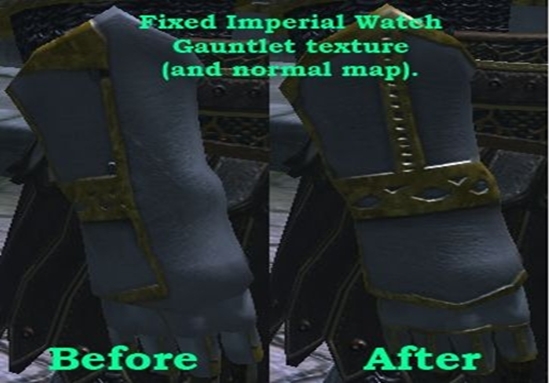 The debate will eternally rage over which Oblivion mods are truly necessary in order to enjoy the game at its best- but this one is a no-brainer. Fixing hundreds of countless bugs and errors, these guys must have put a tremendous amount of effort into improving the game for all. If you haven't got it yet, go get it now.





13. The MTA Team



* Mod: Multi Theft Auto
* Game: Grand Theft Auto San Andreas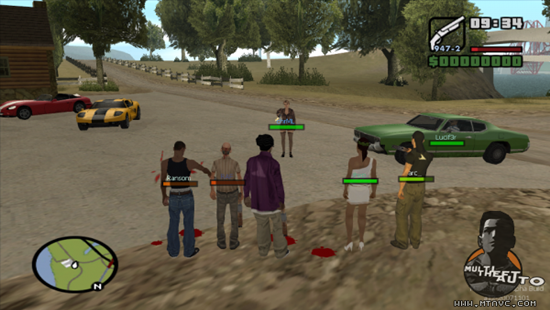 Grand Theft Auto San Andreas takes the award for having the largest living GTA universe. Some argue that it was the best game in the franchise- and the massive amounts of free roaming and the (slight) emphasis on realism really helped push the game above and beyond people's expectations. One thing the game didn't have though, was multiplayer. This was sorely missed in a game with so much racing and free roaming potential, but luckily the good folks behind MTA found a solution. What started out as an experiment with crude forms of online racing has turned into the one truly decent, fully functioning multiplayer segment to a great game.





12. Blbpaws



* Mod: CnC All Stars
* Game: Command and Conquer Generals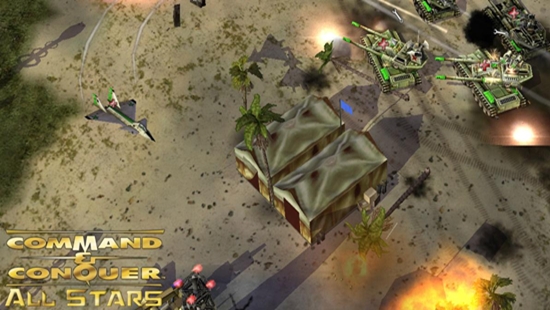 The mammoth CnC franchise may have well have shaped RTS gaming as we know it, and its three unique storylines; Tiberium, Red Alert and Generals have often whipped fans into a frenzy over the question- who would win in a fight with _____? Well with this mod, you are free to experiment to your hearts content. All Stars brings together the nine factions together into one game. Even better, that means all the superweapons. In one game. Hell yeah.





11. SkyCaptain



* Mod: Deadly Reflex
* Game: Oblivion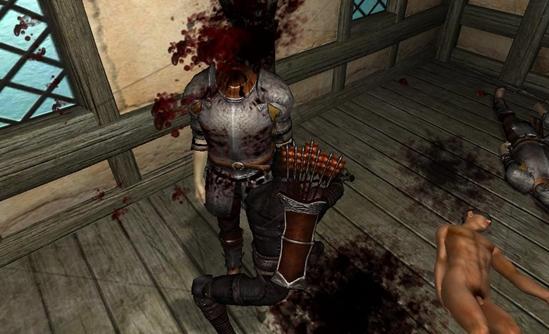 I'm going to try to avoid choosing mods from the same game in this feature, but I just could not make this list without Deadly Reflex. This mod from SkyCaptain added so much content to the game, its hard to list them all. The biggest change is the addition of horse combat (the #1 feature for many fans that didn't get included in the vanilla game) and the drastic additions to melee combat. Shield bashing and decapitations (above) were what pulled many in- take a look, it'll improve your experience no end.





10. AoP



* Mod: MechWarrior: Living Legends
* Game: Crysis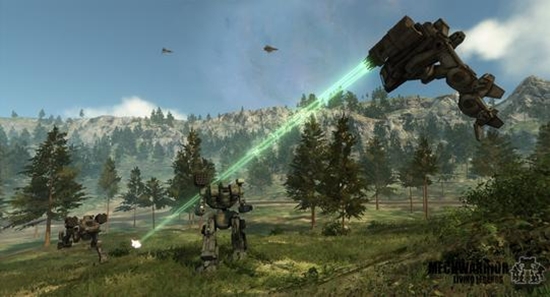 Rarely in the history of modding has a game be changed in such a drastic manner. The reason for this mod's development was simple; there hadn't been a MechWarrior game in over 5 years, and the fanbase was willing to do anything to play them again with suped-up graphics and gameplay. Enter MWLL, brainchild of AoP and a dedicated team of 40 designers following him. As an aside, the team is looking for developers and artists, apply within!





9. Trauma Studios



* Mod: Desert Combat
* Game: Battlefield 1942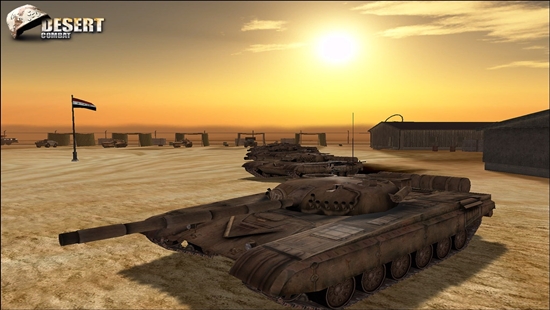 Battlefield 1942 was a great game, but around release, many folks were beginning to tire of the World War Two setting. The solution? Trauma Studios, a team of 7 dedicated modders who brought BF1942 into the present day. The Gulf War to be precise. The total conversion went on to be the most successful mod of the game. Interestingly enough, in September 2004 DICE bought Trauma Studios to help work on the soon-to-be megahit Battlefield 2. However when payday came around, the developer announced that they had, "decided to discontinue the New York office, Trauma Studios." In doing so they refused to pay the mod team the $200,000 they were due.




8. Artistpavel



* Mod: STALKER Complete 2009 Mod
* Game: STALKER Shadow of Chernobyl




STALKER: SoC was a game long in the making. So understandably, the graphics weren't quite up to scratch on release. Never fear, modders are here! I have given the credit here to Artistpavel, but really this mod is a collection of work by many artists and developers. Visually, it's a completely changed game; natural lighting, vast panoramic views, depth of field, parallax mapping, SSAO, over 900 reworked texture files, including vehicles and armor suites with manual bump editing- it really is hard to believe you are playing the same game.





7. Unknown Worlds



* Mod: Natural Selection
* Game: Half Life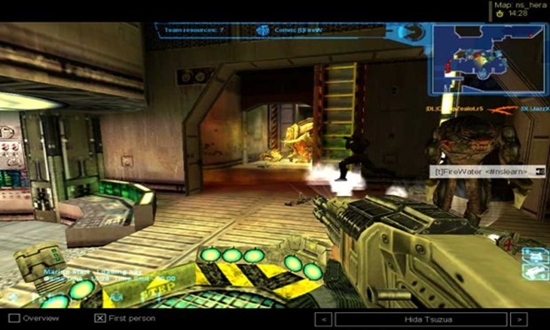 Many professional developers have attempted to mix real time strategy with first person shooter action, but most attempts fizzled out. But where they failed, Unknown Worlds has succeeded- with jaw dropping results. One of the most popular HL1 mods pits humans against aliens in a claustrophobic fight to the death. An enormous amount of blood, sweat and tears went into this, and for that UW deserves serious props.





6. Robin Walker, John Cook, and Ian Caughley



* Mod: Team Fortress
* Game: Quake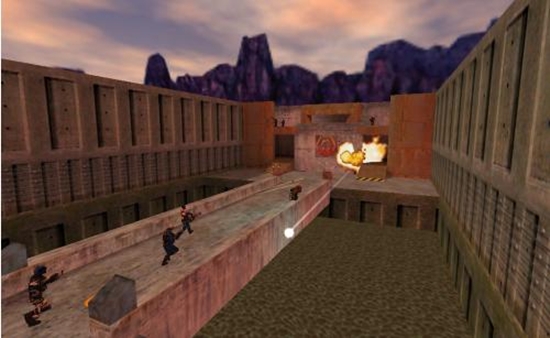 While some of you will know all there is to know about the-mod-that-became-an-awesome-online-game, many of you will not know that it was originally spawned from Quake. Created in 1996 by the trio, it introduced class based warfare like no other game before it. No class was better or worse than another, and you had to use teamwork to win. The mod was, of course, the inspiration for Valve's home-grown classic released in 2007 after 9 years of development.





5. William Toth



* Mod: Eastern Front
* Game: Company of Heroes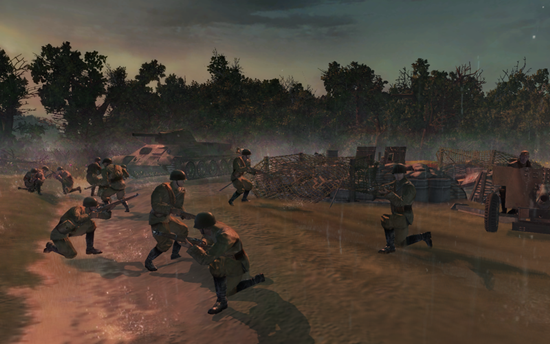 When the original CoH hit the shelves, it contained just two, fairly similar factions. The Allies (i.e Americans) and the Wermacht (i.e Germans). A year later, an expansion added two drastically different factions; the fast moving, hard hitting Panzer Elite and the defensive British Army. One very significant nation was missing from the mix though- the Soviet Army. Never fear, Eastern Fronts is here! William Toth originally just wanted to create a new artillery unit for the game, something along the lines of the Wermacht's Nebelwerfer. This idea eventually morphed into wanting to create a whole new faction. Several years of hard labour later, and we have a magnificent addition to the game featuring new voices, gun sounds, skins, units and doctrines- so good, in fact, that many fans believed it had been designed by Relic themselves.





4. Darth Vader



* Mod: Darthmod
* Game: Total War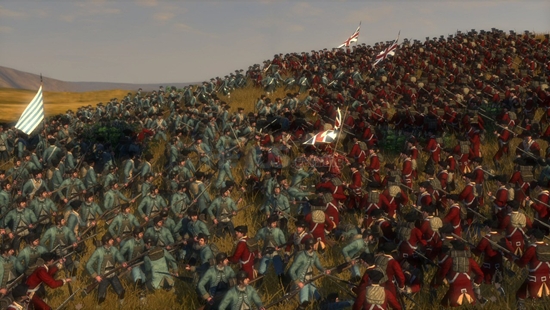 Yes, really. Famous for his complete reworkings of Total War games, this modder deserves all the praise he can get. A major issue with all Total War games has been its AI. The campaign opponents normally act very passively, and battles can often turn into just a mash up of whoever has the strongest units. Darthmod fixes these issues, and then some. The AI becomes much more aggressive, particularly on the campaign map, and will use tactics in battles. Props should also go to SwissHalberdier, who created hundreds of units for the mod, and hip63, who created the installer for DarthMod Empire, and inserted over 80 sub-mods to make the game complete.





3. Tripwire Interactive



* Mods: Red Orchestra, Killing Floor
* Game: Unreal Tournament 2004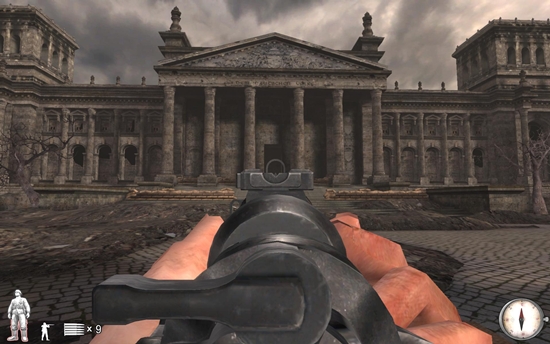 These guys are a class example of how a mod can make such a huge difference to a game. Red Orchestra pits the Soviets and Germans against each other on the eastern front, but with a twist- this game is designed to be realistic. And by realistic, I mean bullet drop, limited HUD, flight time, realistic hit detection and deflecting fire. For many, this is the best mod out there, for any game. Another recent hit for the modders has been Killing Floor. Now on Steam as a retail package, the co-op experience to be had here is somewhat similar to L4D2- but a heck of a lot scarier.



2. Minh "Gooseman" Le and Jess "Cliffe" Cliffe

* Mod: Counter Strike
* Game: Half Life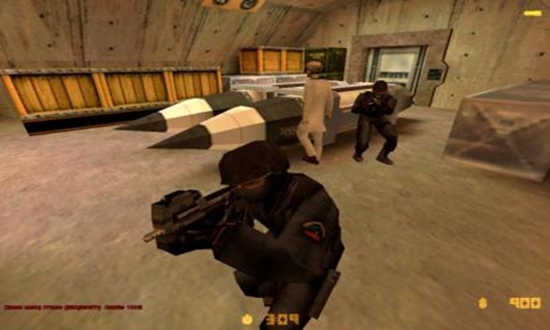 We couldn't really make a mod-related list without including these guys, and the fruits of their labours- Counter Strike. It is the most played HL1 mod ever made. It plays out sort of like Rainbow Six, without all ofthat annoying tactical stuff. It didn't take long to spy the potential in the mod, and after only a year, Valve and the modders teamed up to create Counter Strike Source.



1. Garry Newman

* Mod: Garry's Mod
* Game: Half Life 2/Source Engine



Now we can argue all day about whether Garry nicked the coding for his mod from JB mod, but fact of the matter is- this is one of the best mods ever created. It is more of a tool than a game, allowing you to craft game modes, maps, and more simply and easily. It was created in 2004 off the back of the Source engine. Having undergone several updates, it now uses the Source 2007 Orange Box engine, which untilizes more advanced physics. Not only is Garry's Mod a modification in itself, it is a platform for countless more community-generated mods. Just take a look at this video.
Please remember to comment, it helps to encourage modders with their work.
1.0

Posts: 1054
Location: England
Uploads: 17
Kudos: 18
Motherboard: Gigabyte EP41
CPU: Intel Core 2 Duo
GPU: Nvidia 9800 GTX PCI
RAM: 2048 RAM DDR 2
---