Topics, Discussions and Articles on the popular Elder Scrolls Skyrim game by Bethesda Softworks.

Three mods Skyrim already needs
by loder » February 25th, 2011, 2:50 pm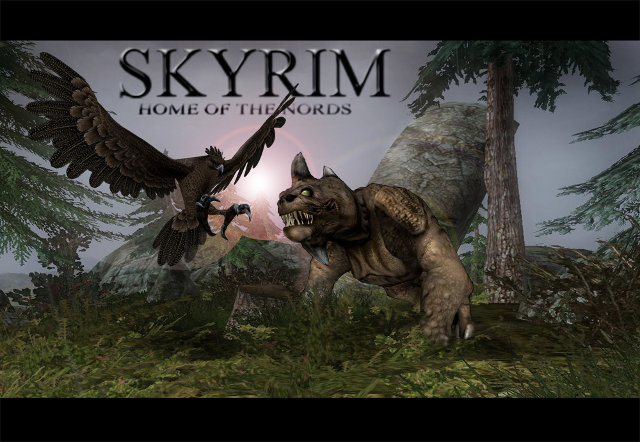 I found a post which highlights 3 key features which will need to be improved in the next Elder Scrolls game. Please add any suggestions.
Skyrim. In a word: Mead!
Yes, yes, an entire game based on the better of the two Morrowind expansions – it's bonkers exciting. Snow, Nords, large creatures for which to be stabbing with swords, etc. etc. And, of course, Bethesda's trademark: a huge explorable world with all the trappings and quirks you'd expect in such a place.
Bethesda's other trademark is well known to those playing on the PC – the Elder Scrolls games are among the industry's most mod friendly. Morrowind is almost a decade old, but it remains completely (re)playable today. Oblivion, a game which, frankly, didn't have quite Morrowind's inherent staying power, has been transformed into an almost completely new game thanks to large scale mods like Martigen's Monster Mod, Oscuro's Oblivion Overhaul, and many others.
Skyrim will be no different. Bethesda has confirmed that the game will launch with the Creation Kit, an analogue to the old Gamebryo engine Construction Sets. This is good. Very, very good. Because just looking at the preview material available for Skyrim, it's clear the game already needs a few mods. Such as…
---
1. UI redux
There hasn't been much press on the PC version of the revamped user interface, so I could be wrong on this one. But while the fancy astronomy based menu might be a godsend for those console based players, it looks like torture for my mouse and keyboard setup. Morrowind's menus were beautiful – one click, everything instantly before your eyes. Oblivion's were passable – the only unpardonable problem was the size of the text meant you had to scroll for miles to get through your inventory.
If Skyrim's menus on the PC are anything like the console version, it'll need to be modded into next week to be usable.
---
2. Level scaling adjustments
It's a well-documented fact that Oblivion's level scaling was a problem – the goblin that gave you a run for your money at level one grew in strength as you did, meaning he still raced you to the bank at level 30. Bethesda's said they're using a system more similar to Fallout 3′s, which was better, but still made the game a little too easy in the long run, and reduced the sense of character progression.
Unless the game goes back to a old school Morrowind-like model, it's likely this will need to be tweaked to improve the leveling experience.
---
3. Magic expansion
If you've played vanilla (unmodded) Oblivion, you may not realize how much wasted potential the magic system had. Mods like Midas Magic put the original system to shame (watch this. You can summon a Balrog, for crying out loud). While the revamped combat system in Skyrim will likely improve things overall, chances are high it'll take a dedicated mod to really bring out the magic.
We are only temporary custodians of the particles which made us - Stephen Hawking
1.0

Posts: 1789
Location: UK
Uploads: 23
Kudos: 50
CPU: AMD 4000
GPU: Nvidia 6800
RAM: 2560 MB
Storage Space: 580 GB
Sound Card: On board
---
Re: Three mods Skyrim already needs
by RevRaptor » February 25th, 2011, 11:48 pm
Good points there dude. I have a feeling that there will be a lot of much needed mods. This might be unfair but I get the feeling that when they released Oblivion they released a mostly unfinished game, with a - the modders will finish it for us attitude. Now the company more than made up for this with fallout so I'm still hopeful that Skyrim will be good, just cautiously so.
There is no such thing as a stupid question, but there are a lot of inquisitive idiots.
Site Admin

Posts: 446
Location: In my head looking out
Uploads: 5
Kudos: 17
Motherboard: Gigabyte MA-785GT-UD3H
CPU: AMD Phenom 2 black
RAM: 4 gig
Storage Space: 3 Tb
---
Re: Three mods Skyrim already needs
by StewB » February 27th, 2011, 7:52 am
If the level scaling is closer to New Vegas's level system where you could run into high levels creatures with in two minutes of starting the game, putting some much neeed fear into adventuring then it'll be great :) The magic system will be getting an overhaul too so hopefully we'll see more spells to use.

As for what it needs in modding if they haven't added it - some way to make your own arrows in remote locations where you can buy any. Since arrows will be scarcer than Oblivion we'll need some way of fletching :)
0.1

Posts: 18
Location: Scotland
Uploads: 9
Kudos: 7
---
Re: Three mods Skyrim already needs
by Rebel O Conner » February 27th, 2011, 5:11 pm
For the spells, it seems the system was improved, in comparison of oblivion.
in the trailer, we can see two spells casted
1'43''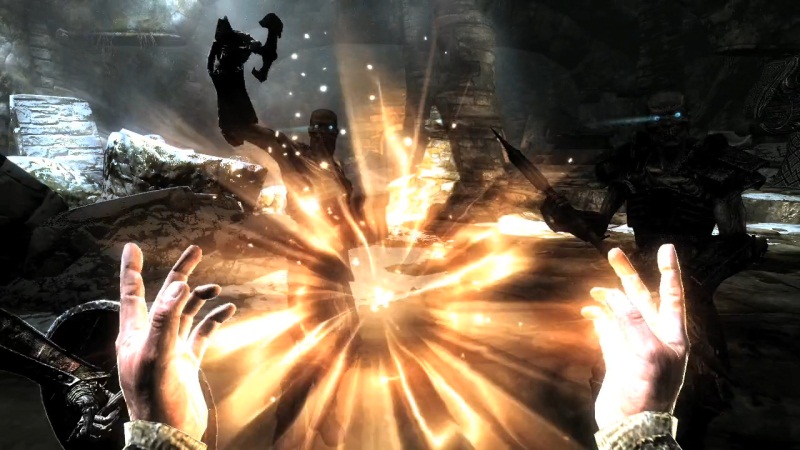 for this, the caster focuses the magika in his hands
1'37''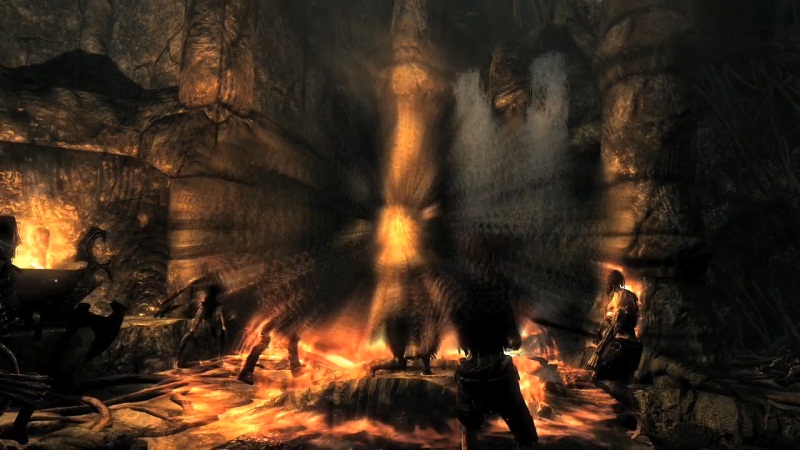 here, the caster hits the ground and the spell explodes around
i guess there's more animations for spellcasting
A common disease is the verbal diarrhea and the intellectual constipation.
1.0

Posts: 411
Location: Moon, second floor.
Uploads: 71
Kudos: 19
Sound Card: on board
---
Re: Three mods Skyrim already needs
by loder » February 27th, 2011, 5:24 pm
Woooo very cool screenshots Rebel O Conner. I have to admit I'm particuarlly looking forward to the magic casting animations in the game. The effects look pretty cool, I just hope they use decent sounds for the effects. The magic sound FX in Oblivion were pretty hollow.
We are only temporary custodians of the particles which made us - Stephen Hawking
1.0

Posts: 1789
Location: UK
Uploads: 23
Kudos: 50
CPU: AMD 4000
GPU: Nvidia 6800
RAM: 2560 MB
Storage Space: 580 GB
Sound Card: On board
---
---
Return to Elder Scrolls V - Skyrim
Related topics

Replies
Views

Last post