Stronghold Cruasder 2 announced


The Stronghold games have been around now for well over fifteen years, with the RTS accumulating millions of sales over its lifetime. It's surprising there aren't more similar games out there already. While the series started out set in medieval England, the Crusader branch took things to the deserts of the Middle East. Now that series is getting a new game on a brand new 3D engine and being self published by Firefly Studios.

Stronghold Crusader 2 is still early in development but it's already shaping up to have many of the core gameplay elements that made the original so popular. While the game will have a campaign, which will serve as both a tutorial and a series of challenges, the meat and potatoes of Stronghold is the game's skirmish mode. It's here that Firefly has put a lot of attention and added the ability to co-op with a friend.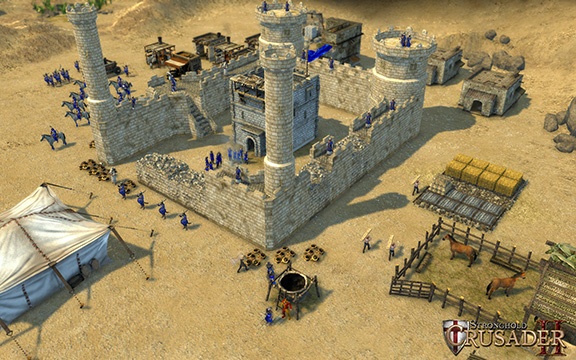 In Stronghold Crusader 2 you have the capability to team up and work on the same castle with a friend. What this means is there can be a division of labor, so to speak. One person can concentrate on the base building aspect - setting up the economy, or making sure the army is properly equipped - while the other might concentrate on defenses, the castle, and ordering troops around. Any player in the two player coop mode can control and do whatever they want.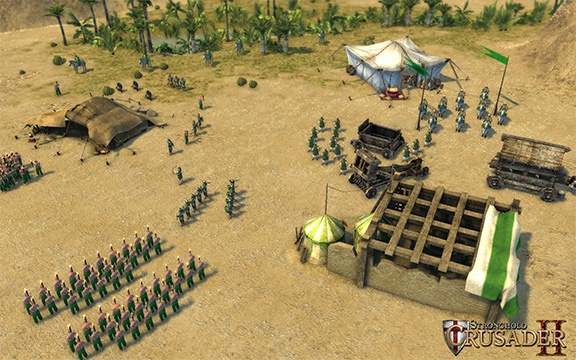 Stronghold Crusader 2 is set for a 2014 release but Firefly is making sure they get the game right so there's no hard release date yet. While the co-op mode looks like a natural fit, Senior Producer Paul Harris said the cooperative mode wasn't planned, but during development it just sort of made sense to add it. While the player count is currently set at two, that may change, and the team plans on testing more configurations to see how they play out.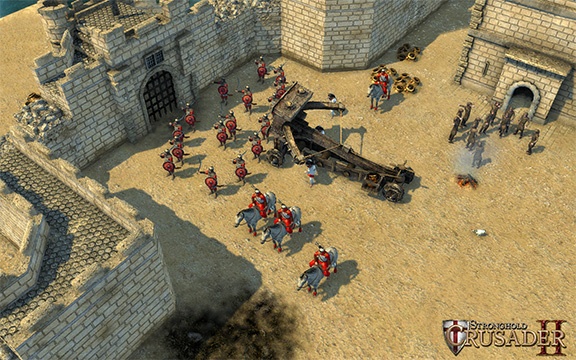 Overall, fans of the series should be pretty excited about Stronghold Crusader 2. If the RTS, which has been known for its punishing difficulty, has turned you off in the past - perhaps the co-op should make things a bit more accessible. Stronghold Crusader 2 will be available via Steam for the PC when it's released.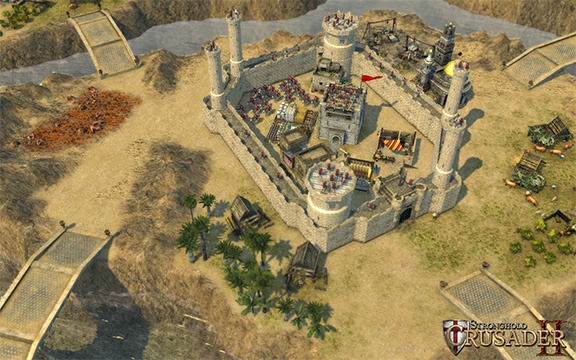 We are only temporary custodians of the particles which made us - Stephen Hawking
Site Admin

Posts: 2148
Location: UK
Uploads: 22
Kudos: 60
CPU: AMD FX6300 - 3.5 Ghz
GPU: Nvidia GTX 660
RAM: 8GB
Storage Space: 750GB
Sound Card: On board
Case: Corsair Obsidian 550D
---
Re: Stronghold Cruasder 2 announced
Shame I never played it.. Still for sale somewhere? Looking forward to this game. Great article Loder!
Let us keep Settlers IV alive, and give it his attention it really deserves.
0.7

Posts: 77
Location: The Netherlands
Kudos: 9
---
Re: Stronghold Cruasder 2 announced
DjangoRossa wrote:Shame I never played it.. Still for sale somewhere? Looking forward to this game. Great article Loder!


Thanks. You can get Stronghold Crusader HD on Good Old Games, it's a fantastic game and I'd really recommend you play it.

http://www.gog.com/gamecard/stronghold_crusader
We are only temporary custodians of the particles which made us - Stephen Hawking
Site Admin

Posts: 2148
Location: UK
Uploads: 22
Kudos: 60
CPU: AMD FX6300 - 3.5 Ghz
GPU: Nvidia GTX 660
RAM: 8GB
Storage Space: 750GB
Sound Card: On board
Case: Corsair Obsidian 550D
---