Steam Halloween Sale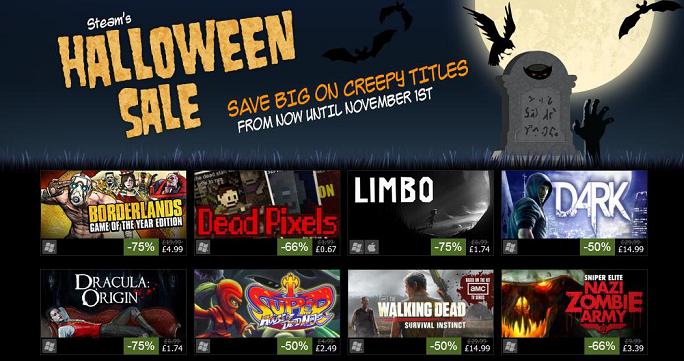 Steam has gone mad and is offering a sale on a huge selection of games. I plan on picking up a few of the goodies such as Prototype 2, Fallout New Vegas and Left 4 Dead 2.

There are quite a few other games and packs on sale which include Vampire The Masquerade - Bloodlines, Borderlands, Fallout 3 GOTY, Fear and a Dead Space pack.

Check out the selection of games at the Steam site.

Let us know what games you bought below.

Happy Halloween!
We are only temporary custodians of the particles which made us - Stephen Hawking
Site Admin

Posts: 2148
Location: UK
Uploads: 22
Kudos: 60
CPU: AMD FX6300 - 3.5 Ghz
GPU: Nvidia GTX 660
RAM: 8GB
Storage Space: 750GB
Sound Card: On board
Case: Corsair Obsidian 550D
---
Re: Steam Halloween Sale
I got my hands on Sleeping dogs and Fallout : NV Ultimate Edition.

I whole-heartedly recommend : Vampire The Masquerade - Bloodlines and Alice : Madness Returns
1.0

Posts: 325
Kudos: 13
---