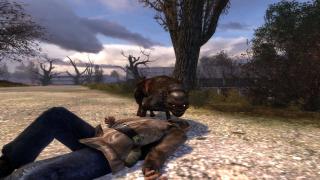 Views: 765
1.0005
THQ
Requires the 1.0003 Patch to be installed.

This patch optimizes graphical performance and fixes all known MP crashes.

"Implemented - compression option to switch off the network traffic on a server networked games (default is off).
This solves the problem of overloading the CPU servers with low productivity.
- A bug in the dialogue.
This error resulted in the fact that dialogues with a high degree of nesting were lopping.
- The possibility of creating servers for tournaments.
Access to the players on the list server implemented on the server (login and password).
Fixed-over 10 crashes in multiplayer game
- Maintenance of statistics on MP-match points, the use of weapons, and per-zone hit points"