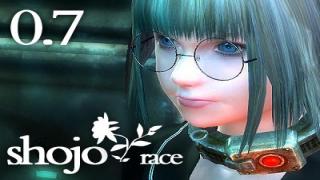 Views: 31,039
0.7
eomanv
New Vegas
This will not work with New Vegas. To download the New Vegas version go here. http://modsreloaded.com/shojo-race-vegas-09s

Project. Armored escaping venture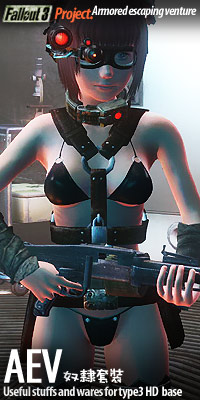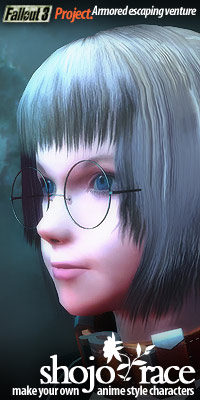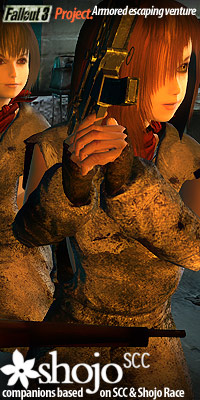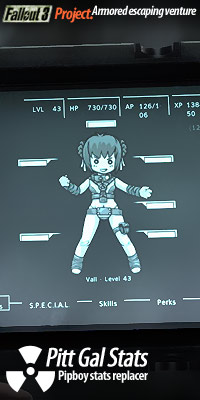 Shojo Race 0.7
anime style custom race for fallout3
---------------------------------------------------


Notice
* if you are using version 0.6 or early, you must change your race to vanilla race in game, save and quit, then in FOMM uncheck the [ Shojo Race.esp ] first, update the mod, and check the [ Shojo Race.esm ] instead, then load again and use the console to set you race as shojo, (attention doing this you lost your perk use the console to regain them or see the FAQ for details).
* I wasn't aware of this issue, probably I messing my plugins too much and my saves are as the same. very sorry to the first 7 victims tried the new version.
* please upload your character's screenshots to share with us~


History
* 0.7
- adds a npc modified plugin, now only Moira Brown is done.
- adds 12 hairstyles convert from Oblivion, all of them should be "renhair", I guess..
- fix "Dad will not die in Project Purity" bug. Thanks to BHunter Z, he find and fix it.
- change .esp into .esm, now you can use Shojo Race as a Master File in your mod, such as making a companion.

* 0.6
- adds 3 male presets
- fix "dad problem", and now you can start a new game without any problem, also the quest vault112. thanks to ninomape's help!
---------------------------------------------------

"Shojo" means "Young Girl" in japanese.
This is a custom RACE mod, it adds a new race "Shojo" with 9 facegen presets, basically this mod is only for female characters, but for some testing reasons added 3 male version presets.
It can make you female player character looks more anime style.
For now this mod only contains race data, no other function.
Maybe as other custom race mod, it could causes the same problems. But after my testing, there is no "Dad" or "Vault112" problems.
Face mash is from Angel companion mod Japanese version.

---------------------------------------------------

Requirements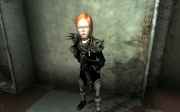 * ENHANCED CHILDREN PROJECT V1.5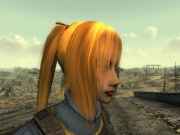 * Hair Pack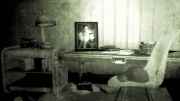 * Custom Race Endings Broken Steel OverRide (When you have introduced "Broken Steel")

---------------------------------------------------

Recommended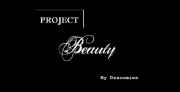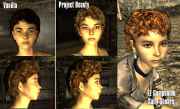 * PROJECT BEAUTY HD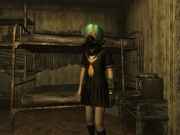 * CUTE Girl Body Replacement


---------------------------------------------------

Installation
* unpack the .rar file and copy the files to your /data folder, check the [ Shojo Race.esm ] in fomm.
* if you are using version 0.6 or early, you must change your race to vanilla race in game, save and quit, then in FOMM uncheck the [ Shojo Race.esp ] first, update the mod, and check the [ Shojo Race.esm ] instead, then load again and use the console to set you race as shojo, (attention doing this you lost your perk use the console to regain them or see the FAQ for details).


UnInstall
* simply delete the files.




How to and FAQ?
Copy from EC
"1.Play normally (IMPORTANT: USE ONLY AN ADULT RACE AT THIS POINT) up until you get to the last part of the vault quest. (This could also be done anytime in game as long as you are passed the part where Amata wakes you up and you're AN ADULT).
2. open console (~) and type showracemenu.
3. Choose Shojo race.
4. Choose your facial features and such. *Do Not move the face on the screen or it will go black. Because you are already became a "shorter".*
But as long as you don't move the face around you can adjust your facial features as you like.
5. Exit the race menu. And open console again. Type [ player.setscale 1 ] to reset your hight. *My choice is 0.96*
6. Exit console and enjoy your game.

> To change your face again you have to complete The Replicated Man, and find Pinkerton for the facial reconstruction unit in your robot butlers to be activated.

>If you want to change it before this quest use this procedure:
- Open the console with the tilde.
- Use the command "player.setscale 1.25" without the quotes to change your scale to appear properly.
- Use the command "showracemenu" without quotes and close the console, your character face should look properly now (specially after the latest official patch).
- Change your face to whatever you want, when you're done close the menu, open the console and use the command "player.setscale 1" without quotes to set your character back to normal size.
- Done!"

But now.. You CAN start a new game with "Shojo" race, don't need to do these things any more.

Problem with "Dad" - kasugurami
"Problem with "Dad".

Dad's facial hair (also height) is set to shojo race, thus not properly rendered since shojo race is essentially a "child mod."

I think Enhanced Children does not have this problem, maybe their mod can shine the light on this?


Addendum
Found a fix. It was rather easy. All you need to do is select "older race" on race menu, general data tab. However this does NOT fix current savegame as your dad is "fixed" by your appearance when you escape from V101 (or at least I think it does. My savegame did NOT change my dad when I tweaked shojo esp file on GECK, but it fixed the game from V101 race change.)


Addendum 2
Just changing won't work. You need no copy whole race and use custom race adult since Tranquility Lanes changes you to adult, and if you chose any other race, player.agerace -1 will change you to (race)child, not shojo."

About lost perks - JayAugustinVerner
"IIRC in Oblivion exist a way around this whole "stats nullification" issue... It work like this:
1) Open the console and type showracemenu and press Enter.

2) DON'T CLOSE THE CONSOLE... leave it open and make your changes.

3) When you're done, don't click the Done button. Instead, press Esc to bring up the menu and Save into a new (recommended) or existing slot. You won't be able to save via the console.

4) Quit game from the menu.

5) Start game and load.

It work in Oblivion and maybe work in Fallout."

why old version save game bork? - roguim
"what could causing your problems is the chancing of the extension from .esp to .esm. The game didn't recognize the .esm files as the same mod as the old esps. So when look for race it search for a file that doesn't "exist" .
Try to do this, activate the esp, load the game, use the showrace menu to chance the race (choose a vanilla one) , save the game and exit. The update the mod, load again and use the console to set you race as shojo, (attention doing this you lost your perk use the console to regain them). It's a little trouble but will have an more stable mod and easier do make your own modification (such as create companions)"

---------------------------------------------------

Credits and Thanks
ninomape
kasugurami
JayAugustinVerner
roguim
BHunter Z