Shogun 2 Total War confirmed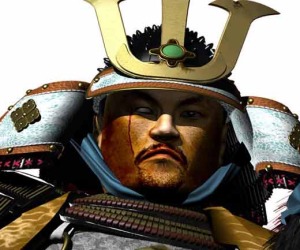 Sega confirms the rumours regarding the new Shogun 2 game.



Sega has confirmed recent rumours that a new Total War game is in the works - as if that was ever in doubt -, revealing the new title as Shogun 2: Total War.

Sega's official press release confirms the title will be a PC exclusive and is aiming for a 2011 release.

Shogun 2: Total War will be a sequel to the first Total War game, the original Shogun, and will be focused on ancient Japan.

Interestingly, Sega has mentioned that Shogun 2 will have a far smaller scope than previous Total War games - though it will go into much more detail to compensate. The unit roster has been culled down from hundreds to just 30-ish, while the different factions will consist of just nine Feudal families, according to IGN.

Naval combat, which was so prominent and divisive in Empire: Total War, will return in the form of oared ships.

Shogun 2's multiplayer components are still not confirmed, but will likely be announced at a later date.

Most interesting to us though are the improvements to the enemy AI, which will be updated to operate to Sun Tzu's principles that were laid out in The Art of War.

You can check out our Empire: Total War or Napoleon: Total War reviews for more information on the latest games in the series, and be sure to let us know your thoughts in the forums.
1.0

Posts: 1054
Location: England
Uploads: 17
Kudos: 18
Motherboard: Gigabyte EP41
CPU: Intel Core 2 Duo
GPU: Nvidia 9800 GTX PCI
RAM: 2048 RAM DDR 2
---
---