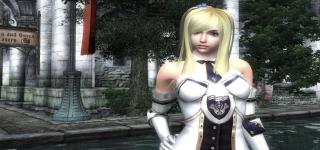 Views: 4,343
1.0
Hentai
S e r a p h i m a r m o u r


1. Information
2. Details
3. Installation
4. Location
5. Copyright
6. Credit

1. Information
Authur : Hentai
Release Date : 2011. 01. 28
Category : Armour
Body : HGEC
2. Details
This mod is to add two kinds of body armour to your Oblivion world
3. Installation
Extract the file into OblivionData folder and turn on mod in Oblivion launcher menu
4. Location
Go to Imperial city market district and drop by "Best Defence" or "Divine Elegance"
Consult shop owner.
5. Copyright
Feel free to use/convert this file whatever you want to
BUT, I'll appreciate it if you wait until May, since I want people to download it from original file. sorry for the inconvenience.
6. Credit
ethesda
Author RAIAR HG EyeCandy Body