Sega hints at Total War MMO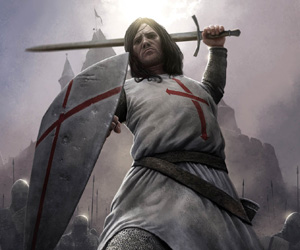 Sega West boss Mike Hayes has commented that the company may look to expand some of it's recent titles into new franchises or other genres, making explicit reference to to Aliens vs Predator, Bayonetta and Alpha Protocol as games that company wants to expand on.

Hayes also hinted in a discussion with CVG that Sega hopes to take the Total War series in a "new direction" - possibly an MMO.


"People often ask if we'd take Total War in that [MMO] direction and we're constantly looking at it, but MMO is a very competitive market," Hayes said. "...We want to get the core games right before anything else."

"We've got our shooter with AVP and our RPG with Alpha Protocol - we really want to make that into a franchise. That's the area where we need some success, to sequel-ise that. If you think about it, we can sequel-ise Bayonetta, AVP, Alpha Protocol - if we can make a hit of something like Vanquish - then you add that to Football Manager and Virtua Tennis - we actually have a broad portfolio."


It's interesting to note how successful some of these series have been too - AVP didn't do that well with critics, but went on to sell very well, says Eurogamer. Bayonetta did the opposite though, scoring well with reviewers and failing to hit big at the shops.

Alpha Protocol, the spy RPG being made by Obsidian, isn't out yet but already has us very excited indeed - if only because it's being designed by Chris 'Planescape and Fallout' Avellone.
1.0

Posts: 1054
Location: England
Uploads: 17
Kudos: 18
Motherboard: Gigabyte EP41
CPU: Intel Core 2 Duo
GPU: Nvidia 9800 GTX PCI
RAM: 2048 RAM DDR 2
---