Runescape 3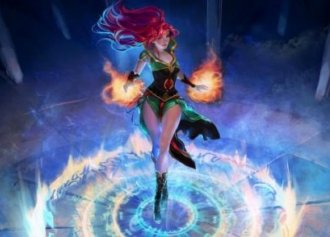 Jagex have announced the release date of Runescape 3. As with 2004′s Runescape 2, it's more of a major iteration to the underlying tech powering the base game, rather than a standalone sequel. This third levelling up of the free-to-play MMORPG is due to occur on July 22nd, bringing new "player-generated content" to the game, alongside an HTML5 engine upgrade.

The game's creators are calling it the biggest update in the game's 12 year history. The HTML5 support allows Jagex to drop the Java requirement, and deliver better graphics, increased draw distance and an upgraded camera to players.

In addition, this version brings the world of Gielinor into its "6th Age", which, supposedly, means the return of the gods of Runescape. That's probable bad news. Gods are notoriously bossy. As are people: Jagex want Runescape 3 to let its players directly shape the world's future, starting with the 'Battle for Lumbridge' community-focused event.

"We received fantastic praise from our passionate RuneScape community when we first revealed the development of RuneScape 3, so we're thrilled to be able to confirm the 22 July launch date for the most significant update in the game's history," said executive producer Phil Mansell. "Our pioneering use of HTML 5 technology continues to place us at the forefront of browser-based gaming innovation, and will result in a truly amazing gaming experience for players."
We are only temporary custodians of the particles which made us - Stephen Hawking
Site Admin

Posts: 2148
Location: UK
Uploads: 22
Kudos: 60
CPU: AMD FX6300 - 3.5 Ghz
GPU: Nvidia GTX 660
RAM: 8GB
Storage Space: 750GB
Sound Card: On board
Case: Corsair Obsidian 550D
---
Re: Runescape 3
Ugh, Jagex will just keep trying to overmilk this piece of garbage every opportunity they get. I've played it, not very impressed so to say. I don't tend on wasting money over this fly swatter either, where can I start? I can't tolerate their rules where it violates my freedom of speech, special 'rare' NPCs on certain occasions whenever you're doing a raid with a friend or so, they appear unexpected, and don't even get me started on the sandwich lady, as well as bob the cat. Last but not least, Jagex completely ruined their own game. Runescape 4 and 5 isn't going to fix that. I dislike the frequent populace of moderators in game as well, yet many of them are in it for the "**** you, pay me" attitude.
"The only necessity for the triumph of evil is when the good men do nothing..." - Albert Einstein
1.0

Posts: 244
Kudos: 17
---
Runescape 3 Update
Jagex has launched the latest big update to its free-to-play MMOG, Runsecape 3.

The changes made in this most recent update include the shift from Java to HTML5, as well as the addition of player-created events. The update launches with the first of these content additions, entitled The Battle of Lumbridge.
We are only temporary custodians of the particles which made us - Stephen Hawking
Site Admin

Posts: 2148
Location: UK
Uploads: 22
Kudos: 60
CPU: AMD FX6300 - 3.5 Ghz
GPU: Nvidia GTX 660
RAM: 8GB
Storage Space: 750GB
Sound Card: On board
Case: Corsair Obsidian 550D
---