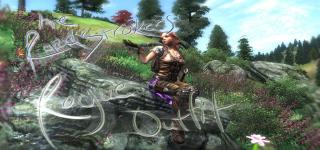 Views: 4,630
1.0
theRoadstroker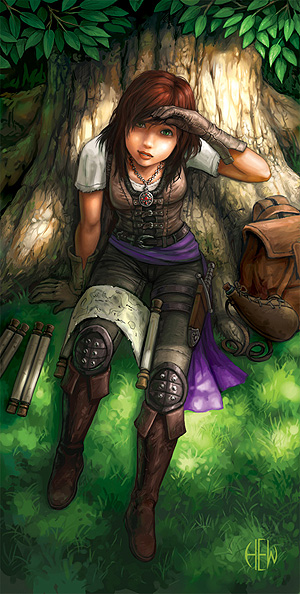 Description
-----------

Adds a Female Only type of Armor into Oblivion

The Armor was created from using Alvin Hew lovely art work

( http://fc02.deviantart.net/fs51/f/2009/275/d/b/Blood_Charm__Annika_by_garygill.jpg )

If you like the look of this armor, make sure to visit his Deviant Art page and check out all of his creations!

http://www.garygill.deviantart.com/

My mod include:

1 One Piece outfit
1 Medallion (enchanted)
1 Backpack (enchanted)


!! Note !!

This release includes a special developed low res texture, optimized for playing with Low & Medium texture size , if you play with Low & Medium texture sizes or feel the game runs slower with the highres textures -
use these lowres, these will look much better , then letting the game down size the texture by itself.


*Every Model is new and was made by myself, 100% of all Textures are hand painted with a Pen Tablet*



Performance
--------

Very very Low
( I actually gain 3-4 frames per second if I equip this outfit, then just being "naked" with the HGEC body and I gain more if used with Low Res Textures)

Stats (Includes Outfit + Backpack + Medallion + Optimized HGEC Body)

Mesh:
Polys: 8155 (Minus ~ 1000 polys with no HGEC body)
Tris: 13367 (Minus 1994 Tris with no HGEC body)

Texture:
1 2048x2048 (Highres) 512x512 (Lowres)- Outfit
1 1024x1024 (Highres) 512x512 (Lowres)- Backpack
1 512x512 (Highres) 256x256 (Lowres)- Medallion

HighRes ~ 10,6 mb

Lowres ~ 0,8 mb


Location
------------
--------

Open the Console

type " coc testinghall "

you will find the outfit in a barrel in that room.

to get out, fast travel in an open area.


Installation
------------

Make sure that your ArchiveInvalidation.txt is set to Universal or looks like this:
------------------------

meshes/ s
textures/ s
sound/ s

------------------------
or use the ArchiveInvalidationInvalidated!.bsa!

Manual Install:
Extract

MODRoadRogue.esp

MODRoadRogue - LowResFiles.bsa

or

MODRoadRogue - HighResFiles.bsa


!!Choose only ONE .bsa archive!!


to Oblivion/Data Folder


Uninstall
---------
Manual Install:

Delete


MODRoadRogue.esp

MODRoadRogue - LowResFiles.bsa

or

MODRoadRogue - HighResFiles.bsa


Incompatibility
---------------
- None Known

Known Issues or Bugs
--------------------
- None Known

Contact
-------
snake_ao@hotmail.com


Special Thanks To:
-------

Alvin Hew - For his lovely art work and approving this release!

NIFTools Crew - For creating the useful NIFTools.

The Fans - For ...being there and downloading my crap.




Special Note From the Author
---------------

Thank You for reading through this.

Hope you Enjoy this Mod.

- theRoadstroker