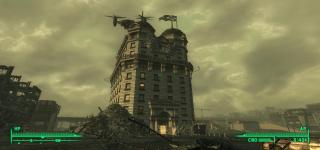 Views: 1,351
1.2
TheManiac
Features
- 5 interiors (lobby, suite, pool area, armory and sewers)
- cinema with Vault Home Entertainment Terminal
- shower which can be enabled/disabled
- light switches
- armory (I didn't place many unique weapons there because I didn't want the developers' quests to become boring)
- shooting range
- nice view from building's balcony
- Nuka Cola Vending Machine which supplies the player with Ice Cold Nuka Cola, Jukebox
- navmesh and idle markers


Download includes:
Riverside Apartments, Riverside Apartments Armory Statics (optional)

There's much more I could mention but this is gonna be a surprise;)


If you have problems finding the Key to the suite
Hint 1: Lobby basement
Hint 2: Corpse

Users of the previous versions should read the "Important ReadMe" file which is included in the downloadable package it can also be read by pushing "View ReadMe" at the top of this site.


Bugs/Conflicts:
I'm able to confirm that my mod is compatible with:
-CalibR
-CalibRMerchant
-Dan Wesson Revolver
-M1911 Colt
-The Club House
-Killable Childs V1-2
But lets come to the nice part now:D

If you have many companions following you it can happen that not everyone follows you into other cells...I tried to get rid of this
problem but I think it's because of the engine? It can also happen that they don't spawn at the door reference because of that.


Installation:
Copy the Riverside Apartments.esp into your Fallout 3 data folder start your Fallout Launcher go to Data Files and check the esp or open your FOMM and check the esp.


Fallout.ini
Don't forget to replace the following line in your Fallout.ini file: "bInvalidateOlderFiles=0"
Navigate to My Documents/My Games/Fallout3
Open the "Fallout.ini" press ctrl+f and search for :
"bInvalidateOlderFiles=0", change the "0" to "1" and save.


Updates:
6.30.09:

- poolarea
- bathroom for companions
- fixed navmesh around building
- fixed several other bugs
- idle markers added
- added bobblehead stand to cinema

Please notice that you need to have a mod which enables sandbox packages if you want vanilla game followers to use idle markers. I recommend:

Sharing and Caring Companions by ZableBlaze

or

Followers Relax - AKA Sandbox Mode by jansonmercenary

- changed the way you get into the basement

I tried to do something with the roof of the building due to the fact that the building is transparent when beeing on the roof and that there are only 2% of the cell's memory left I came to the conclusion that this idea is nearly impossible to implement.


4.14.09
-Lobby restyle
-small room with two beds for companions
-a bit more clutter
-navmesh


Credits:
First of all I wanna thank Bethesda for developing such an awesome game and then releasing the GECK.

I'd also like to thank hellsteel for reporting most of the bugs in the previous version and for testing version 1.2 ;)

The official Bethsoft forums have also been a great help there are many competent users there.