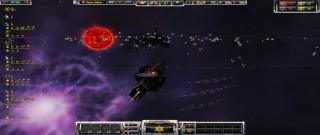 Views: 391
1.04
loder
Quicker Pirate Missions
Version: 1.04
Compatibility: Rebellion

This mod reduces the amount of time you have to wait before you can issue another Pirate Mission. Typically the default time was 300 seconds. This mod reduces it to 180 seconds.

I often play as the TEC Rebels and found the pirates were a very useful distraction. The mod was only created for my own entertainment. Its likely to make the game quite unbalanced against opponents with a lot of credits.

You can adjust the cooldown delay by editing the Gameplay.constants file located inside the sub folder. Look for the following line and set it to you preferred cooldown delay.

pirateQuestCooldownTime



Installation
Find the Mod folder for your relevant game version and paste the Pirate Mission folder in there.

C:/Documents and Settings/USERNAME/My Documents/My Games/Ironclad Games/Sins of a Solar Empire Rebellion/Mods-Rebellion v#.##

Goto the Mods page in options when you launch the game and enable the mod.



Conflicts
This will most conflict with the No Fleet Tax mod.



Contact
You can contact me on the Mods Reloaded website. My username is loder

http://modsreloaded.com